Congratulations! You've got yourself a new home—unique to you, anyway—and that's a great feeling. Now comes the eternal question: What gadgets should you buy to make the most of your new living space? Consider the following five must-have pieces of home technology. 
Get a Safer Entry Area With Doorbell Cameras
Smart-home technology has long embraced the front-door camera. Whether built into the doorbell or installed separately on the front-porch area, these cameras help keep your home, family, and delivered packages from unwanted interference. Available at various price points, doorbell and entry area cameras usually come with the necessary hardware for installation and apps to monitor the area covered by the camera. Some models may also come with motion-triggered lighting for extra security. 
But why stop there? Soon, you'll be able to embrace the integrated power of a bright door. When it finally hits the market, Masonite's first-of-its-kind bright door will incorporate a smart lock, a video doorbell camera, lights, and sensors that all work together with a control app to keep your home safe. It also includes battery backup power, so power outages won't affect its operation.  
Keep Your Floors Clean With Robot Vacuums
The robot vacuum is one of the most widely valuable pieces of home technology. These helpful home aides have come a long way since their introduction a few decades ago. Now you can even find models that vacuum and mop your floors for the ultimate in-house cleaning tech. For just a few hundred dollars, you can free up all that extra time and effort and spend it enjoying your new home.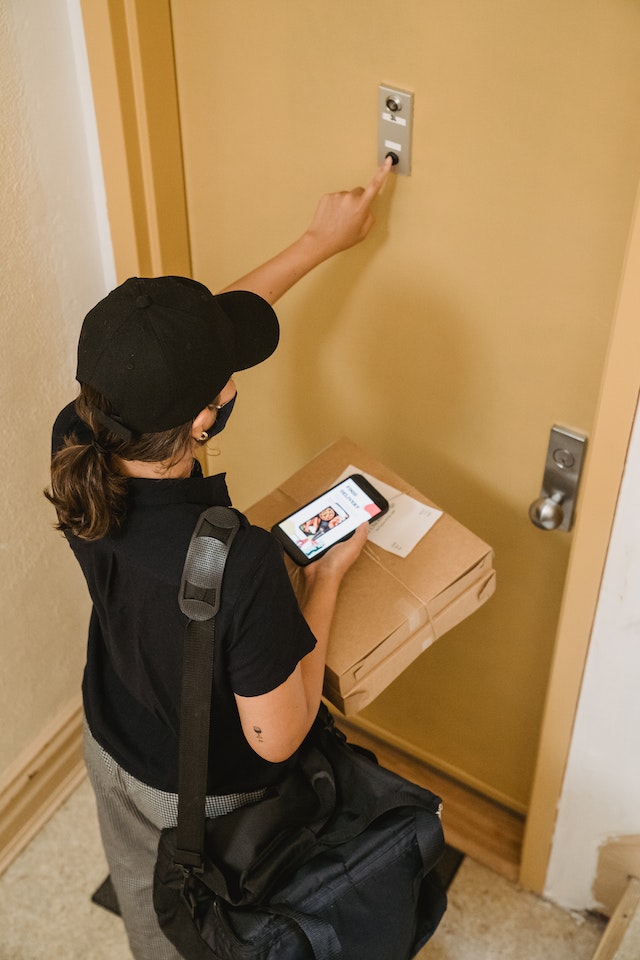 Monitor Your Home's Energy Use With Smart Thermostats
With energy costs soaring and extreme temperatures rising, you should consider controlling the energy costs inherent in heating and cooling your new home. Smart thermostats can help you keep a lock on your home energy bills no matter how you heat and cool your space. Whether your new home uses central heating and air, window A/C units, or radiators, you can find a model on the market that will work with your existing setup. 
These thermostats can help you configure zoned environments in your home and maintain steady temperatures in each area. It can be remotely controlled, allowing you to lower the temperature on chilly days when no one is home and raise it to a more comfortable level when your family arrives home without having to pay to have the space heated all day. You can find a thermostat that accesses pricing information so that you heat and cool your home when energy prices are at their lowest. Some models will even let you know if a window is open. 
Improve Personal Hygiene With a Smart Faucet
If the last few years have taught us anything, keeping our hands clean helps ensure good health and minimizes the spread of pathogens like illness-causing viruses. Take your family's good hand-washing habits to the next level with an intelligent touchless faucet. You don't have to turn the water on or off with your hands, meaning your freshly washed hands stay clean. Touchless faucets reduce the otherwise unavoidable spread of germs between people who live together in the same house, keeping everyone healthier for extended periods. 
Get Fit and Stay That Way With a Smart Home Gym
Personal home fitness equipment got a considerable upgrade recently with the arrival of various exercise tools. From stationary bikes and rowers to innovative gyms with mirrors and video class access, there's something for every personal preference and fitness level. One of the most intriguing new options is the mirror-based gym product that looks like a regular mirror when it's not being used but becomes your in-home trainer and exercises video display. Many provide form correction and guidance to ensure you stay safe and get the best possible results from your workout. 
Smart Tech Gadget Make Sense
The right gadgets for your new home will help you enjoy your space. However, they might also make the most of your new investment in a more concrete, financial way. Generally, removable items such as gadgets, decorative items, and furniture don't contribute to your home's value. However, in some markets, buyers may expect certain technological smart-home upgrades. If that's the case, the lack of those upgrades can depress your home's appraised value. And down the road, the lack of expected upgrades might even contribute to why it's hard to sell the house. 
Generally speaking, however, it's wiser to avoid trying to predict what might sell better in a few years. Instead, choose the gadgets that make the most sense for your lifestyle and personal preferences.