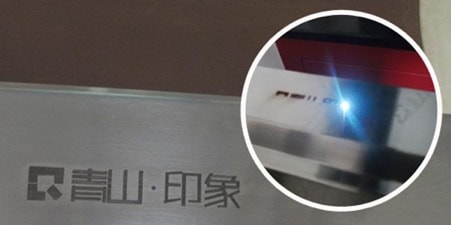 Yes, you can do part marking in-house. Or at least you don't have to search for specific subcontractors in another state to fulfill your marking needs. With flexible and scalable laser marking solutions, what is manufactured in Philadelphia can be marked, engraved or cut here as well.
Although marking is only one of the many possible manufacturing processes, it plays significant role in your product identification and traceability. It can provide personalization and unique design. Finally, for many industries it is a set requirement and even a standard. So every product manufacturer or supplier should consider this process as an obligatory stage.
Luckily, it is very easy to organize. Product manufacturing technologies are constantly developing and so are inscribing solutions. To get acquainted with the present choice of marking solutions on the market, you can read more
on the websites of machine suppliers. The opportunity to employ your own inscribing equipment leaves transporting and coordination with subcontractors out of your routine, saving time, effort and costs.
Industrial Marking Solutions In-house
The latest laser marking solutions are not very demanding. They are designed to operate in industrial environment, cope with large amounts of work and quickly cater to the product line. This allows any manufacturer to adopt a laser machine with minimum effort.
The industrial etching solution can apply any type of alphanumerical or graphical data on your product:
Company name

Logo and other branding elements

Batch codes, barcodes, matrix codes and other manufacturing information

Product characteristics

Accordance with quality standards

Pictures, photos and even artworks
For some materials, cutting is also available. Moreover, the list of options and applications of laser technology
.
You can upload complicated designs or series of information for the machine to engrave. Or simply type the necessary symbols in the machine's software. It can work with different sizes and shapes. The wide choice of machines will allow any local business from big manufacture to small workshop to find one that suits their needs.
Why Choose Laser Marking Solutions?
Laser technology is definitely one of the most important inventions used nowadays. To product marking it has brought incredible accuracy, scalability and flexibility. To go into details, the main advantages of the technology are as follows:
Clear and neat marks

High-resolution images

Permanent inscriptions

The widest set of materials to mark

Different techniques provide appealing finishes (coloration, 3D engraving, form cutting and carving)

Easy integration into product line

Low maintenance costs, no consumables

Easy to master

Safe for nature and human health
And these are only the main points that make laser machines preferable for many industries and businesses.
To be objective, the technology's main con is that it requires higher investment than some other engraving equipment. However, on the long run the low maintenance costs and high efficiency of the machine will easily even the score.
Moreover, with portable machine types available, one can transport it to different spots. This means it can be a single solution for a number of workshops.
Top Laser Marking Technologies
There are two types of laser technologies widely used for imprinting materials. Fiber and CO2 solutions. As any laser technology, they both use light beam to induce changes in the processed material.
Fiber technology is very powerful. It can work with the toughest metal materials and thick plastics. It offers many techniques to create unique appearance of the imprints: ablation, coloration, annealing, engraving, etc. One can create a classic engraved look or a darkened pattern with almost no perceptible cuts. The wide options of fiber device have made it the number one inscribing technology for electronics, medical industry, metal processing, jewelry and many other fields.
CO2 technology, though as efficient as the previous one, is gentler and less aggressive. This is why it is used for many organic materials like wood, paper, leather, glass, etc. In fact, CO2 laser technology has turned many of the organic materials into machine-markable ones. It has also enabled many applications that were impossible before, like unique artworks on glass or cardboard 3D modeling. The most common applications for CO2 device are:
Packaging

Craft works

Gifts

Advertising

Decorative elements, etc
CO2 laser can even process metals, but there are several limitations to this application.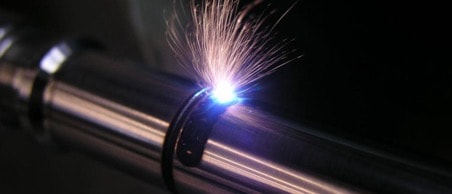 Laser Marking Machine as a Business Asset
Earlier in this article, we were discussing the benefits of laser machines for in-house use at manufactures and how they can complete any production line. But this is not the only way such machine can assist a local business. It can become the main business asset and actually BE the local business.
How?
First of all, owning a laser machine one can manage marking jobs for different businesses in the area. In other words, become the above mentioned subcontractor but a local one. This way the nearby manufacturers can avoid fundamental investments into marking equipment and extra staff. They only need to pay for the necessary number of marking jobs.
Another option – marking is a great method of finishing, decorating, customization and personalization. With an etching machine, an experienced designer can provide finishing for any manufactured product, turning it to a unique one. Logos, photos, artworks and other graphics are very popular for branded production or gifts.
Conclusion
It would be an exaggeration to say that marking solutions are the number one equipment for any business. Yet, product marking is important for traceability and identification purposes. Etched products are more appealing, ensure quality and help identify the part anywhere and anytime.
Laser engraving is a highly favored technology nowadays. It is flexible and easy to utilize at any manufacture. To local businesses, this means part inscribing can be organized in-house. No need to turn to third-party contractors.
One can choose fiber or CO2 laser technology, a fixed or portable solution depending on the exact material and application. The chosen machine can be used by a single manufacture, by several workshops or as a main business asset by a subcontractor.
In general, any manufacturing or product finishing business should consider laser marking solution as a reasonable and beneficial investment.