If you're ever been a student, you'll know how tricky it can be to keep on top of your finances. As well as tuition fees, rent, equipment, textbooks, groceries, and socializing, it's also important to factor in how you're going to go from place to place. When money is tight, you will need to create a realistic budget to help you establish which method of transport is the best fit for your requirements. In this article, we'll look at some of the most common way to get around, which will help you to make a decision.
Public transport
One of the most cost-effective ways of moving from A to B is to take public transport. Whether it's taking a train, bus, tram, or metro, often you will never find a cheaper way to get around. Of course, it's only a viable option if you have decent public transport services in your area; it's also worth making a check to confirm that the number of changes you'll encounter does not make the endeavor too expensive. Season tickets can help to keep your costs low, as can student discounts. Contact your local public transport authorities to learn more.
Your own vehicle
The most convenient way to travel is in your own vehicle. Of course, it can be very expensive to run a car, but you can shop around for insurance and maintenance. When it comes to buying a car, online services have made it easier than ever before. By using a simple search term, such as 'used 2014 Toyota Prius in Columbus Ohio', you can explore all of the options available to you. Your parents or grandparents may want to make a contribution, or you can take a part time job to help cover your investment. Having your own transport will make it far easier and safer to get there!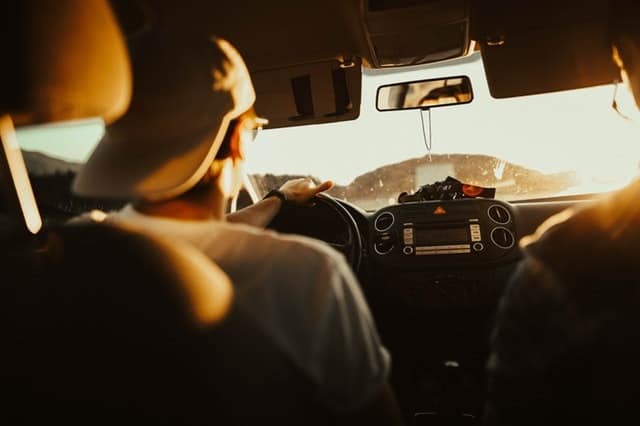 Car pooling
A great way to share the costs of motoring is to set up a car pool. If your friends have their own vehicles, take turns in driving to school or work. For your friends who do not have cars, ask them for a contribution towards fuel costs. Some areas have car pool lanes, which allow you to glide through the traffic and make it in plenty of time for class!
Walking
A healthy way to get around is on your own two legs! Walking is not only completely free, but as a cardiovascular exercise, it helps to get your blood pumping and improve overall fitness. The benefits of walking are well known, and by integrating a brisk march into your daily life, you'll be making a positive contribution to your health and wellbeing without having to even step into a gym!
Cycling
In a similar way to walking, cycling allows you to work on your health whilst travelling around, and by integrating hills and faster bursts into your journey, you can make serious improvements to your stamina. You may have your own bike already, or you can up a second-hand one at a low price. For a small investment, you'll get the best of both worlds; independent transport and plenty of exercise!