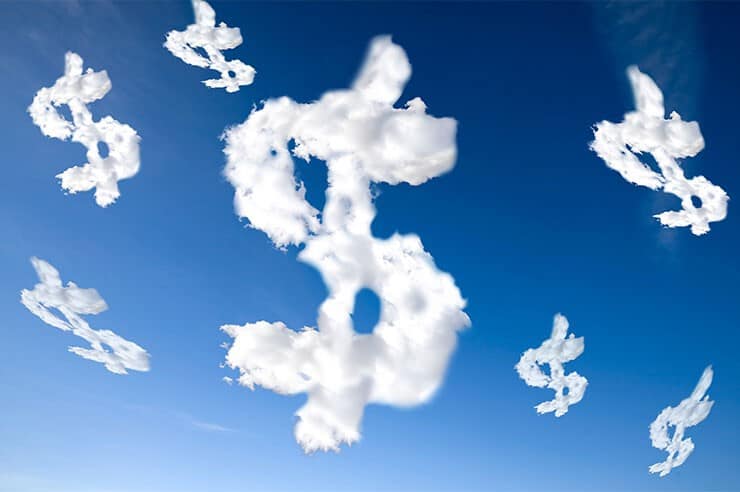 How far the coin has rolled, from the Nevada desert to a million online devises, all with the span of a decade. The casino has boomed and more so in the online market that make it easier for online players to select from the best casinos in their region and pick up free promotional offers when joining their preferred casino. They also host free online games without the requirement of downloading and this is the area we will be touching upon, online slot machines.
So are they fallible? Is the idea of winning more than $1,000,000 a case of having your head stuck in the clouds? As the casinos get bigger the prize inevitably increases, so why the appeal and why are casinos adopting the Cloud Computing method?
100 servers are better than 1
When you play on an online slot machine you will no doubt see the loading bar pop up with the developer's logo on it and see the game attempt to connect to a server. This is the phasing of cloud management. In alignment with your device, your data is simultaneously being stored on remote servers, which, in turn, can be can be accessed by any device or computer if it can connect to the internet. The same principle applies to your email accounts. Rather than heading directly to Google or Hotmail, these servers can be side-tracked through an app.

One of the popular developers to use Cloud Technology is International Game Technology (IGT). They have specialized in the incorporation of server management with their production of online slot machines, their newest player platform is in fact called IGT Cloud.
The change in server programming allows for cheaper and more efficient management and build on the enterprise of remote computing. In the casino environment, this will allow you to play an online slot for a period of time, exit the game, return an hour or 3 days later, to then continue from the exact same point as you had finished.
Fairer Gaming for Gamblers
The change is in full flow already, be it a slow one. The future is cloudy, you could say. The spend for a casino is minimized and for players, their experience is faster and more efficient and with this comes fewer communication problems where the online slot cannot load nor crash should you be playing in mid-game. If this was the case and a glitch struck, with cloud servers the game can restore to its original point within the game. Rather than wiping out all history of your spend and gaming.
With the addition of your stored data will also help select the right kind of casino bonuses you will have offered throughout your time gambling. The server of the cloud and the management tools inside of the casino's software programming will help to bring 100% customer quality. The more this grows the more it benefits everyone, with ease of playing, paying and withdrawing wins.