For many people Skype has become one of their most-used methods of communication, owing to the fact that it provides instant messaging services alongside voice and video calls. However as versatile as it is, the one feature it does not have is the ability to record video calls – and that can be an impediment.
Because Skype doesn't let you record video calls, you will have no way to save any important business or personal conversations. But the good news is that although Skype itself doesn't have this functionality, other third party products such as Movavi Screen Capture for Mac can allow you to record your calls regardless.
As a screen recorder, Movavi Screen Capture for Mac can essentially record anything from your screen. In this case that means if you want to start recording Skype video calls on Mac you just need to set it up to record that part of your screen by following these steps:
Launch Movavi Screen Capture for Mac and select 'Record screen' in the main menu.
Click on the Skype window to select it and set it as the capture area.
Make sure both the 'System Audio' and 'Microphone' icons are highlighted in green so that both incoming and outgoing audio will be recorded – and click on either once if they aren't already highlighted.
Click 'REC' as the video call begins to start recording.
Click 'Stop' when the video call is finished, then 'Save as' to save it.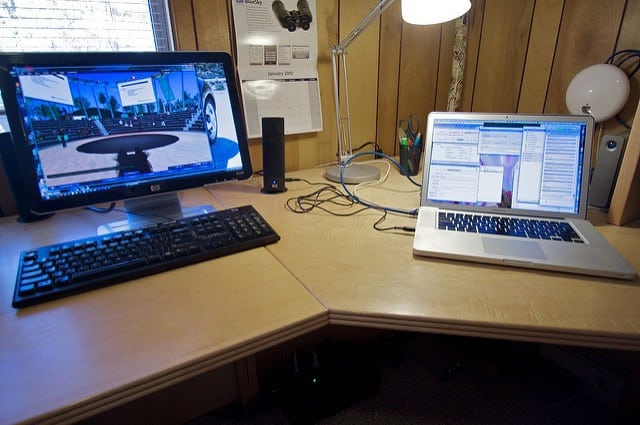 Odds are you may accidentally record some unwanted footage at the start or end of your recording, or maybe even mid-conversation. If that is the case you can use Movavi Screen Capture for Mac to trim out the bits you don't need before you save the video. Simply position the marker on the timeline and click the 'scissors' icon to split it, then select the segment you want to delete and use the 'trash can' icon to do so.
Aside from making it so easy to record Skype calls, Movavi Screen Capture for Mac has several other notable features. If you want you can choose to set the frame rate, capture keyboard and mouse actions, or even schedule a time to start and stop the recording.
Right now you may not need those features to record your Skype calls, but if you want to use Movavi Screen Capture for Mac to capture other video footage then they'll probably come in handy at some point or other. Seeing as you're able to save your Skype calls now, you should have no problem keeping track of any conversations that you have on it in the future.