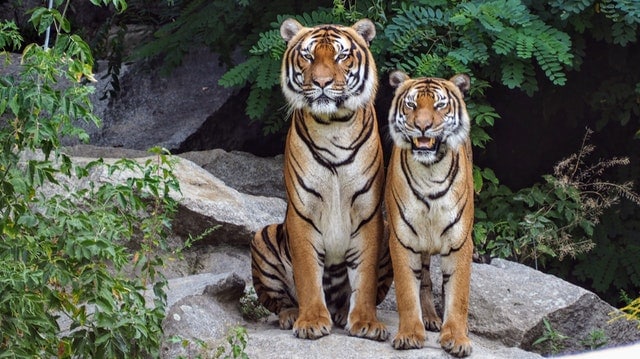 By Lauren E. White
The world is an extremely beautiful place, and so are the animals within it.
There's nothing more stunning than a cheetah strolling through an African plain on a Tanzania safari
, or an orangutan swinging through the trees of a Malaysian jungle on a whirlwind tour of Southeast Asia.
That's probably why wildlife photography is such a popular hobby nowadays – the world is so beautiful, and not everyone gets the chance to see that.
It's definitely why we've devised this list of the best equipment for wildlife photography. So go on, have a read and get out there!
Invest in a gimbal head
Whether you're an amateur or professional wildlife photographer, one of the best pieces of equipment to invest in is certainly a gimbal head.
Gimbal heads act as a tripod, but one that is smaller and much more stable when using a heavy telephoto lens. Gimbal heads keep the centre of gravity throughout your wildlife photography and allow you to track and pan animals through your lens with ease.
Although some gimbal heads are quite expensive
(sometimes eyewatering), they can be reasonably priced and do offer top quality photography content at the end of the process. A worthy investment indeed.
Photo blind
A must for professional (and sometimes amateur) wildlife photographers is a photo blind. While you can't exactly transport around the bush in one, they do allow you to set up in a well-known place for good wildlife spotting. And you can be there for quite some time without having to disturb the wildlife and the environment too.
They are easy to fold up and transport and are simple and quick to set up on location. What's not to love about photo blinds? You can even purchase ones with room for two!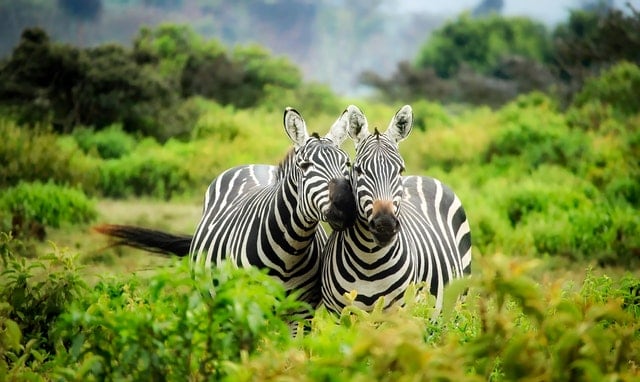 Camera trap
Don't worry – camera traps are not as sinister as they sound. But they are a great investment for the professional wildlife photographer, allowing you to capture photos of rare (and sometimes dangerous) animals up close, without you having to be there. That's why they're on our list of the best equipment for wildlife photography
.
Camera traps are pricey, but you can attach them to trees and use a wireless remote to trigger the shutter and take brilliant stills of wildlife. All you need is your binoculars and the wireless remote.
A good pair of binoculars
Speaking of binoculars for your camera trap, you'll need them whatever kind of wildlife photography you're trying out. A good pair of binoculars will last you a while if they're sturdy and from a reputable institution.
Some of the best binoculars out there include the Nikon 10×42 Monarch binoculars and the Zeiss Terra ED binoculars, the latter of which is particularly good for extremely long distance viewing.
When choosing a good pair of binoculars, you should ensure they are sturdy, versatile and have some good Amazon reviews! You may even wish to invest in a couple of pairs for different types of wildlife photography too.
A rain sleeve
One of the most unlikely pieces of equipment for wildlife photography that you'll own is a rain sleeve. Nothing is more unpredictable than a tropical climate, and when partaking in wildlife photography, you become enamoured in the elements. It's important you're prepared.
Rain sleeves protect your camera from water damage and are also the cheapest camera equipment around these days! They're certainly worth an investment because at the end of the day, it's much more sensible to spend £8 on a rain sleeve than £800 on a new camera because your old one got soaked in the heavy rains.
We hope you enjoyed our list of the best equipment for wildlife photography. Enjoy documenting your travels and spottings!