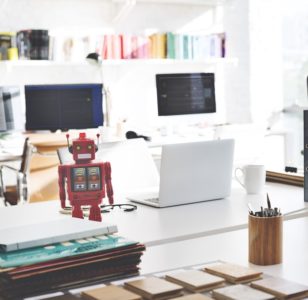 Sometimes, gift-giving can cause you as much anxiety as good cheer. For the most part, the anxiety manifests when it's time to give out all of the gifts — after all, everyone likes to receive something, and most people like to give. But how do you know if you should give what you can afford, and if it will be good enough to convey good wishes?

When it comes to tech, for example, can you afford to get multiple people a game console? Are digital photo frames still en vogue? Although it's the thought that counts, we think it's still better to avoid certain gifts that might have been marketed elsewhere as good. Without further ado, here are almost two handfuls of tech gifts that you should pan.
1. Computers with Just the Basics
We felt the need to put this one first, because of the sheer popularity of computer deals that crop up once the holidays roll around. Obviously, you know just how essential a computer is in the modern environment, so this prohibition might at first seem curious to you. The problem is not with the computers, themselves, it's the starting level that's advertised as a steal. Computers with basic specs are all but useless for anyone who wants more than a word processor; 4GB of RAM limits the number of tabs you can have opened and still expect to work without lag. Always opt for at least one level above the entry specs when buying a computer for someone.
2. Virtual Reality Headsets for a Smartphone
This is a no-no; the cheap VR sets are the perfect example of the old adage "you get what you pay for." If you want VR, then opt for the high-end ones such as Oculus Rift, the HTC Vive, or the Playstation VR. The cheap brands are simply taking advantage of the novelty of VR — don't get caught in their snare.
3. Generic Smart Home Devices
This isn't merely a quality issue — it's also a safety issue. You do not want to risk the shoddy internet security of generic smart home devices; hackers have little trouble getting on those networks. You also want to go with a highly-regarded company in the event of power outages, so that you can recover your information easily on their robust servers and their customer support. Basically, then, avoid the startups and go with Google, Amazon, Nest, or Wink.
4. Headphones By Celebrities
Although these may not lack quality, make no mistake — it is you the consumer who is footing the bill for the celebrity to add her name to the product. You can ALWAYS get a better deal with headphones that work as well or better. Go with the tech company that is well-known for this kind of thing. Beats by Dre from Apple is an exception — but it's just about the only one.
5. Digital Frames for Pictures
These sound like a good idea for a gift — until you realize that they come with almost no storage and bad software. Like with celebrity-endorsed headphones, go with brand name smart home devices such as Google's Home Hub, a Lenovo Smart Display, or an Echo Snow.
6. Premium Cables
This refers to those gold-tinged HDMI cables with name brands; they are worth the marked-up price. Go with value brands instead — cables don't have to have Amazon or SONY on them to perform their straightforward functions.
7. Electric Scooters and Skateboards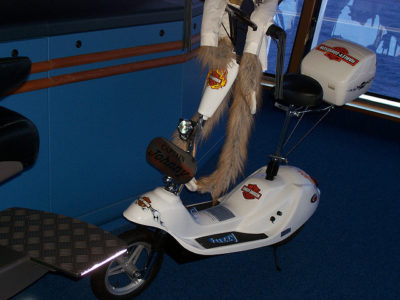 For these gifts, always go with the time-tested, popular brand. You cannot risk a battery failure with a substandard brand on a toy like this; many of them have been known to catch fire mid-ride. Go with Segway, Boosted Boards, or Acton because they go the extra mile in order to compete. This is why the price point is higher.
8. Cameras With Point-and-Shoot Options
First of all, in the days of multiple-megapixel smartphones and tablets, does any amateur actually need a camera at all? Especially if you have a late generation iPhone, Samsung Galaxy S9 series or Google Pixel — these blow those little $100 point and shoot cameras right out of the water. Simply put, cameras all by themselves are a thing of the past. These days, it only makes sense for professional photographers to invest in one.
9. Drones
This is a popular gift for teenagers and adults; but they suffer seriously restrictions within city limits. You cannot just fly one willy-nilly. Even so, most of the drones on the market are pretty bad when it comes to battery life, range and shoddy Wi-Fi connection. You have to go with a brand name here — such as the Mavic Pro or DJI — if you even want a sniff at a capable, intelligent drone. Even so, it will cost you. Generally, avoid drones as a gift.