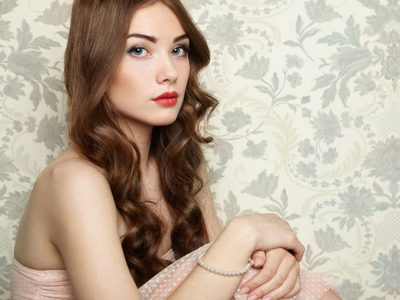 If you're a girl, you'll opine that hair gadgets are one of the most important beauty tools that should be in the cabinet. Right?

The trendy and dynamic nature of these gadgets keeps ladies busy as they try to update their beauty cabinets with the latest, coolest, and more interesting hair gadgets. Just when you thought you own each design, you'll get another current, fashionable and irresistible gadget.
Technological advancements in the fashion industry have made it possible to acquire hair styling tools that are not only trendy, but also helpful in styling. These hi-tech gadgets will eliminate the frizz, dullness, and the inability to lock in moisture thus helping you to style your hair like a pro.

The diversity of these tools is simply phenomenal. You can get them in all shapes, designs, and sizes based on your hair type as well as fashion preference. It doesn't matter whether you have natural or artificial hair, you'll always get a hair gadget that perfectly suits your needs! Here are some of the tools that you may have to consider:
1. GHD Pro Styler
If you ask any trendy hair stylist, they will likely classify this as the best tool they ever used! The gadget will simplify your hair styling process while giving you an opportunity to adopt several outstanding hairstyles that will awe all your friends!

GHD Pro Styler applies a unique ceramic technology that guarantees perfect locks and waves. Its constant use ensures that you achieve an incredibly sleek hair texture. Its expertly installed plates lock in the moisture and nutrients to maintain its natural color. This gives it a frizz-free appearance that's attractive from far!
2. Keratin protect Brazilian Hair Smoothing System
This gadget is for you if you value keeping your hair smooth and healthy. If you're not impressed with the current frizz on your hair, then it's time you considered the Keratinprotect Smoothing System tool. This set comprises 5 different products that will guide you through the entire process of restoring the glow on your hair. Additionally, the kit comes with a unique flat iron, two clips, and a brush that complements the use of the 5 products. What's best about this kit is the fact that all its products are enriched with keratin to promote hair growth and repair.
3. Couture Color Water Purification System
Just like your skin, your hair is vulnerable to destruction by impurities in your bathing water. As such, you should always ensure that you use pure water to maintain healthy hair. How will you achieve this?
Well, if you're desperately in need of purified water for bathing, you need to purchase the Couture Color Water Purification System! This tool has been expertly manufactured to use renewable materials thus promoting a pollutant-free environment.

Whenever you feel like your muscles are a bit tensed, this tool will come to your rescue! It has a neat massager that will make you long for your next bath! This outstanding tool will remove chlorine and other contaminants, thus ensuring that your hair and scalp do not react negatively to these chemicals.
4. Hot Tools Deep Waver
This is a must-try gadget for every woman! It has ceramic and tourmaline plates that will revolutionize your hair care routine regardless of whether you prefer a ladylike and vintage or a carpet wave hairdo. It keeps your tresses shiny, healthy, and admirable. Try it out and discover its outstanding benefits.
5. Ponytail Styler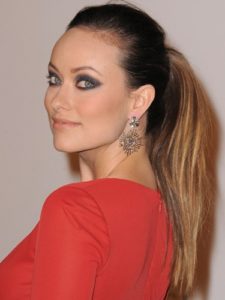 This tool is surprisingly affordable yet highly helpful for any lady who likes to style their pony efficiently. If you're about to adopt the pony, then this is a gadget that you must have. The unique styling abilities will make your hair adorable.
6. T3 Voluminous Hot Rollers
This is a favorite for many women. It will simplify your work whenever you are out for outdoor activities. If you're a fan of camping and you're constantly traveling, then this is a must-have gadget. It's designed to occupy minimal space and you can easily squeeze it through your bag's pocket.

It uses highly effective hot rollers that apply the most recent technology to yield the best results within the shortest time. Its ease of use is phenomenal and you'll enjoy every minute you handle it.
7. Remington Studio Ceramic Curling Wand
This tool perfectly shows the benefits of integrating technology to beauty. It has a digital display that allows you to monitor the amount of heat you apply at any given time. Its protective glow ensures that your fingers are safe during the entire process. Also, the gadget has a unique feature that allows it to automatically switch off when it accomplishes its task. Finally, it has ceramic pearl technology that will make your hair smooth and silky with professional curls.