Many gamers' jaws likey dropped when they first heard that Microsoft would be acquiring Activision Blizzard. With Bethesda being acquired not long ago, a large studio absorption like this came as quite a surprise. However, with the growing disapproval of business practices among both Activision and Blizzard, many were thrilled to hear that they would be reporting to a more reliable company. And while this means current franchises will surely be affected for the better, this also opens the opportunity for retired franchises to resurface. Here are three video games we're hoping will make a return. 
Prototype
While the original Prototype and its sequel didn't reach critical acclaim, it did have a small audience for what it was: a fun and entertaining hack and slash game. The game allowed you to utilize a variety of unique powers as you unlock more and more abilities and fight a range of enemies. This could serve as Xbox's Infamous counterpart to draw in a new batch of fans that adore this type of game, and with over a decade of graphical and technological advancements since the last game, we'd bet the next one in the series would have tons of new features to expand upon.
Guitar Hero
No other game made us feel quite like rockstars than Guitar Hero did back in the 2000s. There was just something about picking up our plastic guitars and trying to complete every song on the expert that compelled us to keep playing for years and years. However, the rhythm-based music genre has been dead for a while, and we think it's time for a return. Now with Xbox backing the studio that created it, we think there's a real shot that we could soon be getting the band back together for an encore of cover songs and terrible singing. Let's just hope we don't develop too many blisters while we're shredding away!—and if you start to develop blisters or bunions, contact Northwest Surgery Center for help in dealing with it.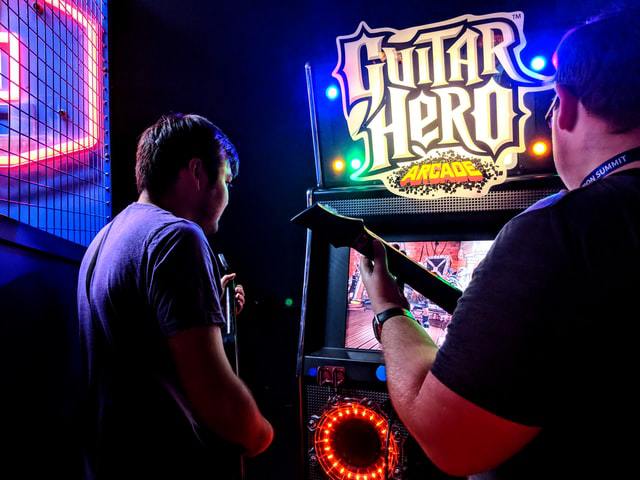 Spyro
It's been a while since gamers last got their hands on a new Spyro title. While a remastered trilogy was released back in 2018 with updated graphics, fans have been clamoring for a fresh adventure with their favorite purple dragon. This series would give Xbox an excellent exclusive 3D platformer, as there aren't many offered on the console at the moment. 
More to Come!
We're looking forward to what Microsoft and Xbox will do with their newly acquired studios. Will they bring old games back from the dead? Improve upon stale IPs? Or even work with these studios to create new and innovative games entirely? Only time will tell, but one thing's for sure: more games are sure to come!