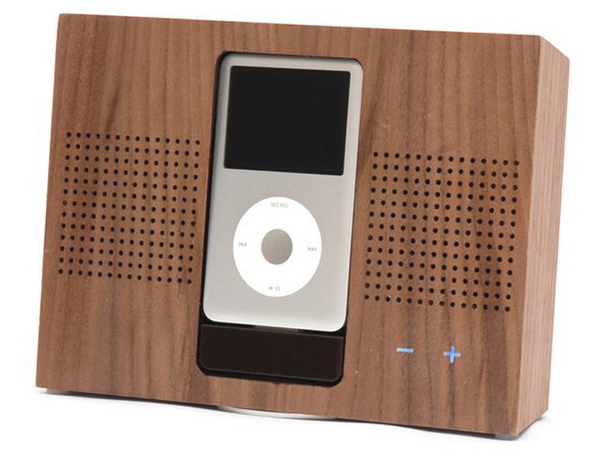 Everybody wants to bring out a wooden something or other and Marubeni have joined the bandwagon with the release of their wooden iPod speaker dock. Rather than simply releasing a generic wooden version of the iPod speaker dock, Marubeni have gone a step further and given us the American Walnut or Scandinavian Birch to choose from (comes in handy to match any IKEA living room…).
.
The dock is only compatible with the classic iPod and Nano version which isn't very forward thinking of Marubeni considering how hard Apple are pushing their iPhone and iTouch versions right now. The wooden iPod dock comes with USB and 1W speakers with frequency response of 180Hz-20,000Hz.
.
This is a Japan only release at the moment but if you can get your hands on a Marubeni wooden iPod dock it will cost between the £65 – $75 mark, depending on your choice of wood.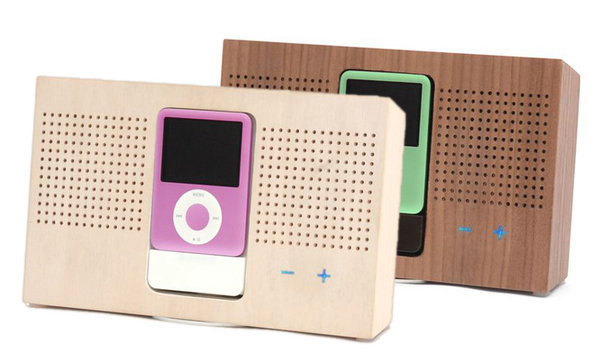 source