When it comes time to upgrade your technology, you want to be sure that the new devices you pick are not only the best, but are also made with sustainable, "green" materials.  Paying attention to both of these factors means you can buy the best possible device, and also be aware of the impact your device may have on the environment (remembering to minimise environmental damage when disposing of your old device).  Here are three gadgets to start your research.
#1: iBamboo
If you want to purchase a set of speakers that can operate in tandem with your cell phone, iPhone, iPod or other electronic device, this is one of the best products that you can purchase. In terms of sustainable tech gadgets in 2016, it really doesn't get much better than this product. As far as sustainability, this product is top notch, due to the fact that it is crafted with natural, organic material. You simply plug in your device, just like you would with any other iPod docking station, and you immediately get the sound quality you would expect from any other reputable brand of speakers, without their environmental impact.
#2: Solar Chargers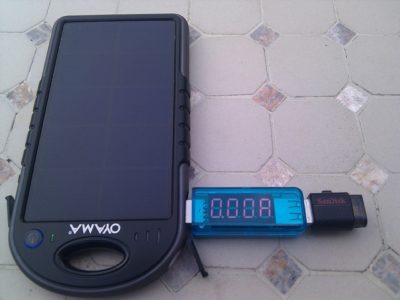 There are a number of chargers that will power any device that you have by using nothing but solar power. These solar chargers will use the power of the sun in order to generate enough energy to charge any of your digital devices.  This ability to produce energy on the go in any sunny environment allows you to get the most out of your devices, whether you would like to charge your cell phone, tablet or laptop.  This device is the perfect way to sustainably charge all of your devices, regardless of where your day takes you.
#3: The Philips Econova Television
This television is one of the most eco-friendly that you can purchase on the market today. It is slim, energy efficient and provides an excellent viewing experience for any room in your home. Whether you are looking to upgrade your living room or bedroom, this is a wonderful flat screen to meet exactly that need. These televisions come equipped with excellent features, while still providing you with an environmentally friendly fixture that will last for years. To get the very best from the television, it is also worth buying the associated warranty, which enhances the protection and ensures your television lasts a long time.
The best new tech doesn't need to come at the cost of a high environmental impact, as these three gadgets demonstrate.  You can enjoy all their benefits, from solar charging to eco-friendly materials, while reducing your own carbon footprint and the impact that you have on the world around you.  Why not take these devices as inspiration and see what else you can find in the world of sustainable tech gadgets?