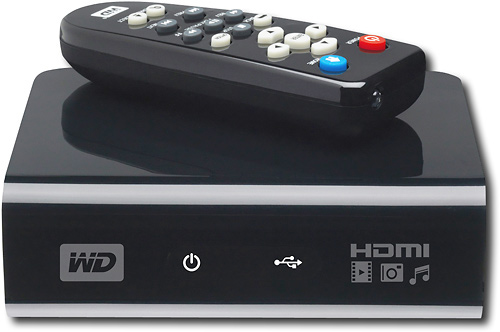 HD media streaming is the future. Actually let me rephrase that. HD media streaming is happening right now and Western Digital have got their foot in the door with the release of the Western Digital WD TV HD Media Player.
The Western Digital WD TV HD streaming Media Player allows you to (according to the press release), turn your USB drive into an HD media player meaning you can watch your favorite HD movies on your TV. At only $129, you can store your favourite (and most provably illegal) movies and stream them direct from the box in 1080p HD via the HDMI output, onto your HDTV.
Available from Bestbuy
now.