At the beginning of the year, CES 2017 took place. CES stands for the Consumer Electronics Show. It is where all of the top electronics and technology companies come to show off their latest and greatest prototypes ready for production and devices ready for sale. There were many different types of devices on sale including televisions, and Internet of Things smart devices that connect our everyday objects and appliances to technology. For us here at Selby, we stay on top of the latest technology for you. In today's article, we will be featuring 10 of smartphones announced at CES 2017. Some of these are available now and others are set to be launched this year.
1. Blackberry Mercury: Yes, you read right, Blackberry is back. The latest Blackberry smartphone "Mercury" was announced as a product of Alcatel's parent company, TCL. It solidified the formal relationship between Blackberry and TCL. The new Blackberry Mercury will feature the signature Blackberry QWERTY keyboard. A fingerprint sensor is the forefront of the Blackberry security we've come to expect as one of the strongest features.
2. Huawei Honor 6X: You might have heard about Huawei's Honor 6X before, but this mid-range priced, affordable smartphone saw its international launch at CES this year. Previously it was only available in China. The $250 price tag makes it very attractive for buyers. The features are not bad either and include dual rear-facing camera, a 5.5 inch LCD screen with full HD resolution, a fingerprint scanner, Kirin 655 processor and a choice of 3GB or 4GB RAM.
3. Asus ZenFone AR: This is the first and currently the only smartphone that supports both Google Tango AR and Daydream VR technologies on one device. Having augmented reality and virtual reality capabilities makes this a winner for those who want to be able to play with both these technologies on one device. In addition, it also features 3D scanning. It is coming to a store near you in the 2nd quarter.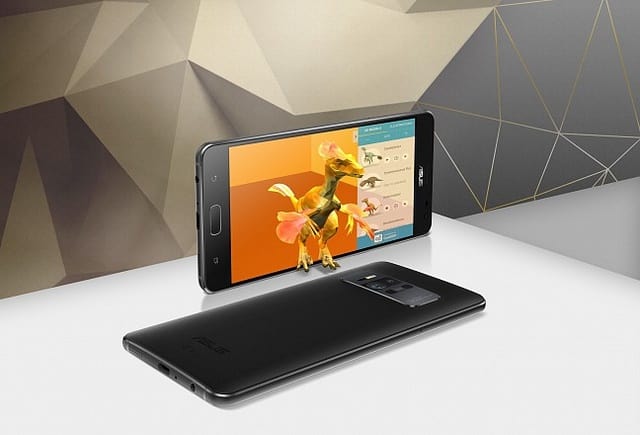 4. Asus ZenFone 3 Zoom: This smartphone's speciality is photography. It is great for photography enthusiasts because it features a dual 12 MP camera, and SuperPixel technology that gives it 10x more light sensitivity than the average smartphone. It features a long lasting battery for up to 6.4 hours of 4K UHD video capture and will be powered by a Snapdragon 635 processor.
5. Huawei: Mate 9: This phone launched in the US during CES and was already available in Europe, Asia, and the MIddle East. Features of this phone include 64 GB memory, 4GB RAM, 3.5 mm headphone jack, a clear protective sleeve, and a SuperCharge charger.
6. LG Stylo 3: The Stylo 3 (or Stylus 3 outside of the US) is a mid range phone with a 1.8,, diameter fiber-tip stylus pen, a 5.7 inch screen, 3GB RAM and an octa-core processor. The rear camera is 13 megapixels and the front camera is 8 megapixels.
7. ZTE Blade V8 Pro: This is one of the most affordable smartphones on the list. It went on sale January 18, 2017 and sells for $229.98. It is one of the first Blade series smartphones to be released in the US. It features a dual camera setup. Rear cameras boast 13 megapixels and the front camera is an 8 megapixel. Other features include dual SIM, 3 GB of RAM and 32 GB of internal expandable storage, plus a Snapdragon 625 processor.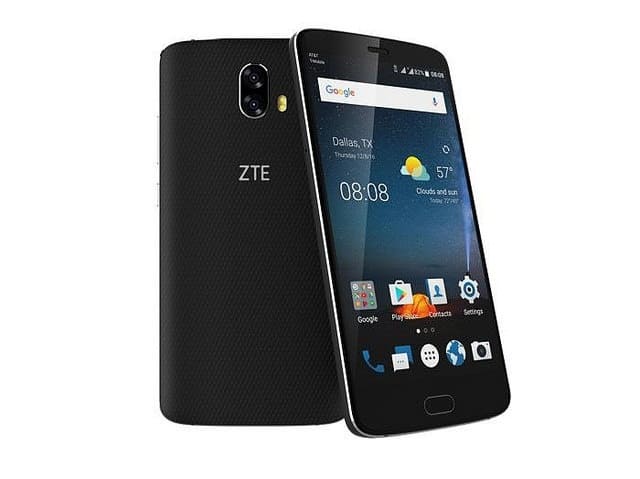 8. ZTE Hawkeye: The ZTE Hawkeye is exciting because it is the result of crowdsourcing of their fans. It has been made possible with a Kickstarter campaign. It features eye-tracking sensor technology to scroll down according to your eye movements and a self-adhesive back so that it can be mounted on any surface. All this only for $199 on pre-order.
9. Lenovo Holographic Windows VR Headset: Although not an actual smartphone, this headset prototype displayed at CES is definitely worth mentioning on our list. The Lenovo Holographic Windows VR works with Microsoft's Windows Holographic platform. The device is mounted on the user's head and dangles in front of the eyes. It features two 1,440 x 1,440 OLED panels. There are also two cameras that allow for mixed reality applications.
10. Lenovo Phab Pro New Apps: Also not a new smartphone, but worth mentioning are the new apps for the Lenovo Phab 2 Pro. The Phab 2 Pro works with Tango technology. Applications launched for the world's first Tango enabled smartphone include iStaging, Matterport, and Hot Wheels Track Builder.