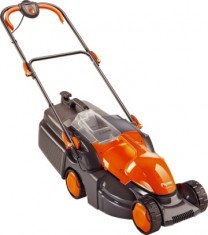 Floral is one of the new spring trends, and there couldn't be a better way to get into the spirit of the season. Not only is floral a hot trend for spring fashion, it's also something you can recreate in your own back garden. Spring is the season to start breathing some life back into your garden. By getting your green fingers in order, it'll soon be picture-perfect for BBQs, or just for chilling out with a good book.
It's crucial to get a head start on the weeds and start as soon as you can. Early jobs include planting the annuals – keep the hardy types outdoors, and the others in indoor window boxes or a warm greenhouse. You'll also need to tidy up borders and do some weeding. Laying manure or compost is another job to get on with straight away, and will ensure all the prep work is done in advance of the warm weather.
Later in the spring, you can start to plant new roses, trees, perennials and shrubs. After the sun has had a chance to get to work on the grass, you'll need to get into a regular lawn mowing routine. This is something everyone with a garden needs to do, regardless of how green-fingered they are. Invest in a trustworthy model to make the job easier – a Flymo lawnmower is a good choice
.
New lawns will need to be mowed about once a week. Established lawns will need a similar amount of mowing, but you should successively lower the height of the lawn with each mow. Don't cut it any shorter than a couple of inches, and if it looks a little patchy, treat it to a specialist grass feed to perk it up.
Once your garden is under control, you can start planning all the parties you want to host. A garden party is an easy way to socialise with friends, with minimal fuss on your part. BBQs always go down well too, meaning there are plenty of options for summer fun.
Some pretty fairy lights will get your garden party-ready in an instant, so invest in a decent set and hang them strategically. You should also make the most of the warm evenings by eating al fresco, even when it's just you and your family – you'll miss the option to do so when it isn't there!