.
Cell Phones With Special Abilities

You would have thought that those who are blind would find the use of a mobile phone rather more instinctive than many other gadgets as the main sense when interacting is that of hearing. But what about the keypad? And the setting of alerts etc.? Takumi Yoshida has designed the Sens Phone with the blind or nearly blind specifically in mind and GadgetHeat think his creation is pretty nice to look at at, vision impaired or not.
..
The tacitly design Sens Phone makes use of contoured keys and ambient light to help navigate the use of the device for those with limited vision. The raised curves and bumps are useful for anyone to gain an intuitive grasp of how the Sens Phone is designed and how it should be used as opposed to the standard dimpling found in other handsets meant to aid the blind.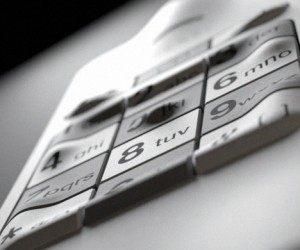 The Sens Phone also uses its lighted sides to convey various alert messages to the user, helping them to locate the phone quickly and easily rather than relying on the sound of the ring-tone alone. Takumi Yoshida gives no words as to whether the Sens phone will go into production but major manufactures should show some intaitive and pick up this useful design.