The idea of exercise bikes that generate energy had been around for a while but nothing solid has yet hit the market. The Revo power generating exercise bike by British designer Tim Maughan is another concept in the same vein but with designs like this, the market may come calling sooner rather than later. GadgetHeat
likes to work up a sweat from time to tim and the Revo makes is just a little but more worthwhile when you know that you are also gaining power to use in all your other gadgets.

The Revo power generating exercise bike allows you to charge an attached battery while peddling for about 2 hours at medium speeds. The batter can then be used to power your laptop, hand-held device or stereo for up-to 200 Watt hours which isn't bad for a bit of exercise. You can even attach your laptop to the exercise whilst exercising, charging as you go.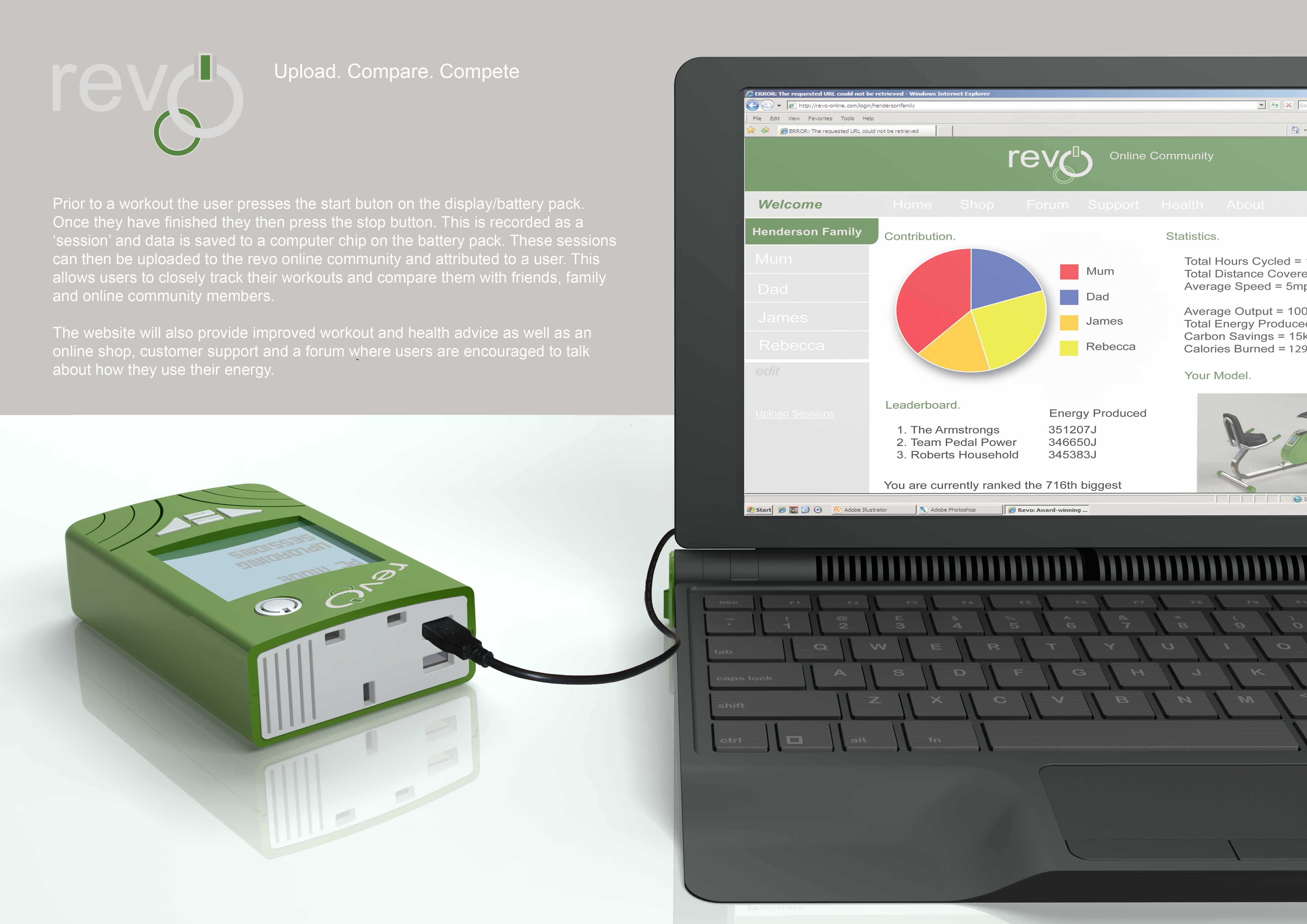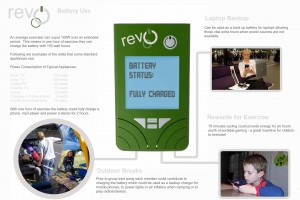 The battery also acts as data storage unit which you can attach to you PC and upload your speed/power output to a website and compare with others or access graphs and trend data.
Will the Revo power generating exercise bike ever hit the market? With the fuss about the greater need to be Eco-Friendly and conserve our energy supply, the Revo power generating exercise bike or a similar item cannot be far from hitting the shop shelves for real.