Starting a business
When you are about to start a new business, you will be told time and again why building your own venture from the ground up is no mean feat, how it will initially require you to have unconventional business hours, and why it will be more time consuming than having a desk job.
But ask those who once invested time and efforts in making their dream projects into what are now successful businesses, and you will be reminded just why delving into setting up your own entity would turn out to be a good idea after all.
Whether you are in the process of having your own business or if you already run one, there are a few business tips that would be key to your success and would bring you on par with more successful competitors.
These solutions remain simple to use, easy to implement and economical to set up but provide tangible benefits that can be appreciated by you and your customers right away.
Use Professional Invoices
One of the most important things that push businesses behind from their counterparts is a lack of professional communication tools.
Whether you are a business-to-customer (B2C) or a business-to-business (B2B) operation, having personalized invoices for your products and services does not only look appealing to your clients, but also establishes your business as a credible operation that conveys your attention to detail and professionalism.
Thanks to the Internet, you can obtain a free invoice template
that serves this purpose without breaking the bank, so that you can ensure of fulfilling this requirement without thinking twice about the costs.
Get that Camera to Work
Since getting your own website is an advice which you must have heard countless times by now, we would not bore you with that.
Provided that you have enough business acumen to not only obtain a personalized domain but having set up an aesthetically pleasing website, the next step in this aspect would be to enhance that property with original pictures of your business.
Stock pictures can be bought and put up by any fly-by-night operation, and most of the time look ridiculous if you are selling personalized products or services. Since their usage is very nuanced, you could be utilizing them in the wrong context without even realizing it.
Therefore, no matter if you sell your own products or provide specific services, having your own pictures that convey your business philosophy to potential customers through your website would go a long way.
You do not have to have a DSLR to take such pictures, but make sure that any camera which you use is of high quality and provides crisp images that would look great on a computer or mobile screen.
Get Live Chat Support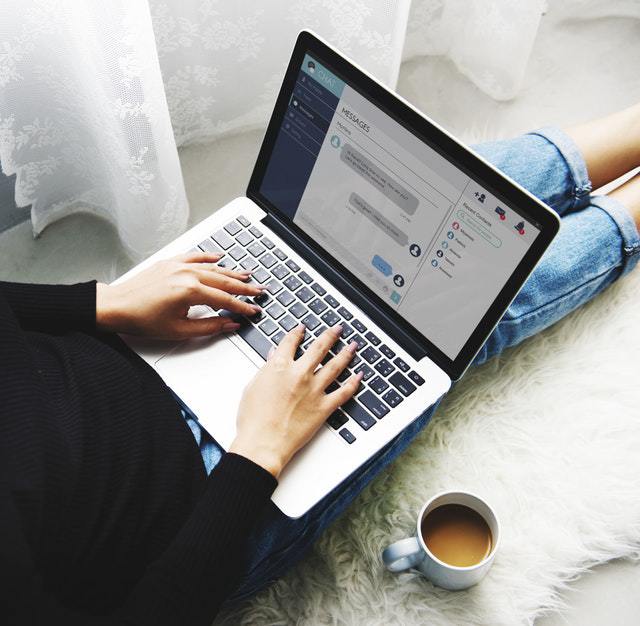 If you do not already have a live chat widget installed on your website, then this is the time to do so.
Since non-verbal communication is becoming more and more convenient with the use of multiple screens in our everyday lives, while customers can call you on your provided number, they sometimes do not want to go to the effort of even dialing a phone call and speaking to someone, and would rather obtain desired information through text alone.
Having a live chat option available on your site does not only address this requirement but also tells your potential customers that you are there to help and would always be a browser window away – which also translates to the promise of a stellar after-sales service.
There are plenty of options available that are being used by multiple sites. One such option is Zendesk
, which is utilized by popular services and businesses and remains pretty economical for smaller operations.
Implementing These Solutions Would Provide Long Term Benefits
Whether it is the process of updating your digital stationery, your imagery, or your customer support, all of these solutions work towards establishing your businesses as a trustworthy entity that is putting in all the efforts to be known by its potential customers.
Needless to say, these efforts go a long way especially in an age where multiple businesses in any industry are just a click away. Even a single positive point could be the difference between a potential client going with your services or deciding to use another provider for their needs, which is why making sure that you have got all your bases covered is only prudent to do.