After several years of loneliness, Mr. Coleman, an Assistant Manager of Walmart Store of 50 years old, has taken a decision to find his second part using online dating websites. He has found good to his opinion dating websites and started his registration there. It was not unusual for him to work in the Internet and he realized quite well what he had to expect from the process of finding love. However, Mr. Coleman, who has taken precautions to protect his personal information and more, he had advised from close friends how to start relationships online. With time, Mr. Coleman discovered that a big number of scammers had tried to misuse his personal data.
Actually, crowds of users are hunting the personal information of different people, trying to withdraw their money illegally. Katrine Lawson, a criminal reporter, led her own investigation and revealed some worrying statistics about the amount of fraud cases with personal information in the Internet. There are millions illegal operations in the Internet, undertaken in an hour now! Some of them are successful for computer fraudsters and it is the money failure for victims. Security experts say you should be aware of the risk to mention your personal information on different sites in the Internet!
Obviously, online dating websites represent a red flag, attracting computer fraudsters. Constant use the options of dating websites can be dangerous for your financial and personal security when it comes to online dating. In order to avoid unwilling loss of money and other unpleasant situations, there are several advices how to protect yourself when you are searching love online.
Select online dating sites with the reliable reputation only. Follow your friends' advices and check feed-backs about different online dating sites in the Internet. Before creating your personal profile on a dating site, read security tips that are usually available. The online dating sites most likely have some built-in security features. Study them to see what settings are available and how they could be useful for you.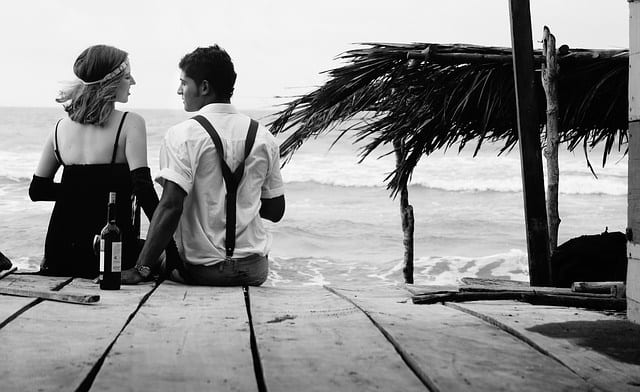 Type only need-to-know general information about yourself. No need to mention your bank account details, social security number, your full address, phone number etc. Remember that some insignificant information may help someone discover your passwords. Avoid online dating photo mistakes. Download your photo with a neutral background without details that can be used against you. When you use your cell phone camera, you not only take a picture of yourself, but if your phone is allowing the location tagging, your location is also recorded in the picture's data. Letting know your exact location to bad people may present a problem for you. Some criminals can easily find out your home address. They can be able, for instance, to detect whether you are at home or not by looking at your current location information on the dating site.
Follow the common security practice and rules. Don't let scammers to direct you to the fake dating sites. "Never click on weird and unrespecting links in your emails or messages", said Katrine Lawson. Don't use public computers for working on your dating profile.
Before you start working online, create another email account that you are going to use for online dating only, because you will likely be flooded with dating emails. Many dating sites will send and re-send you different messages and notifications. There are also "winks", "smiles" and "likes" for you every time someone visits your profile. Besides the option to block someone from contacting you, many dating sites also offer the option to block instant messages, location tracking, etc. Be cautious of those who want to stop conversations in chats suddenly and switch onto the email correspondence with you outside the online dating site.
And finally, don't let your heart lead you away from the basic common sense.
Image Source
; Image Source