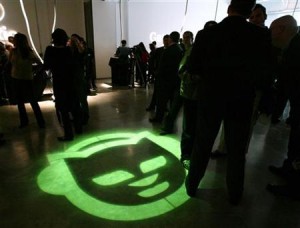 We all know the when it comes to (legal) MP3 downloads iTunes is still king but Napster refuses to lie down and is launching a digital Music Store to rival the Apple giant. What gives Napster, the nerve to do this? We find out…
Well for a start the service they offer will be free from copy protection and DRM (the technology that prevents tunes downloaded from iTunes being on played on anything other than iPod technology). Secondly, the Napster venture has 6 million songs at launch making it the biggest on-line MP3 store in the world (look over your shoulder iTunes….).

Napster is being tipped for success because music industry execs want to see a reduction in the power of iTunes which is dominating the market and some say stifling it as well. The Napster service will also be fully compatible with iTunes and be able to synch to a users existing library. Pricing is 99 cents per song and $9.99 per album which is pretty standard as legal MP3's goes.