Pod-caster, rapper or just an like the sound of your own voice? Well Belkin have the goodies for you the shape of the GoStudio iPod recording dock. The GoStudio Dock is designed for the iPod 5G Classic and the 2G/3G Nano (every other iPod will have to wait).
You can record 16-bit 44.1kHz audio using a standard 1/4 inch microphone or the built in stereo mics. You can upload the output directly onto iTunes. It seems a bit pricy for $119 but for iPod lovers and wannabe MC's the GoStudio iPod recording dock may be up your street…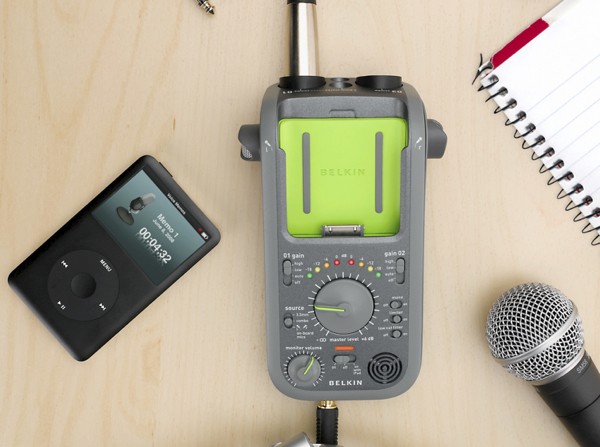 before purchasing digital cameras

or even laptop computers

, get adequate batteries

information. Inquiring about batteries is important when you are buying car cd mp3 players.