While on vacation many of us tend to fall into tourist traps that are nothing more than an opportunity to take money for something that might not be worth nearly as much as they are charging. But while visiting Bangkok, there is a chance to become a local, even for a short amount of time. For example, the company Withlocals has many different activities in Bangkok.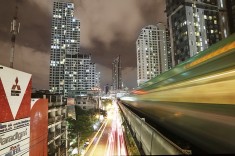 You can begin by going to a local farmer's market to gather ingredients, see how the market flows and get a taste of how a day in Bangkok runs. After you've got the ingredients you'll use them to make a wonderful meal of Thai cuisine with Lanna style. While cooking, you can learn about Thai herbs that have healthy benefits, and after the class you get to take home a cookbook filled with Thai recipes, so that you can recreate your memories back at home.
For those that like hands on crafting, there are leather workshops you can sign up for, whether it's a beginner course for three hours, or the advanced course over two days. No matter which you choose, you're sure to learn some valuable information, enjoy some pad thai for lunch, and take home that beautiful piece of leatherwork to cherish for years to come.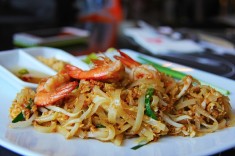 If you like to build smaller things, such as jewelry, there are workshops where you can build glass pieces, or even rings and such out of silver to take home with you. There are even simple bike rides through a park with snacks and small activities like yoga for those that want a simpler experience. And yet, there are those adventure seekers that want to there is a place where you can go to stay and live with natives for up to three months.
The village of Asalanta welcomes people to help build up their home, teach their children, and in return, they teach their culture to visitors. This kind of experience is the true get away for somebody that wants to plunge into the culture.
Regardless of what type of vacation you wish to have, there is no doubt that living like the locals will give you the best experience out of everything. From arts and crafts to going full native, Bangkok offers a wide range of cultural experience. After you're done looking up things to do with locals in Bangkok, check out the meals and tours to get an even richer trip.