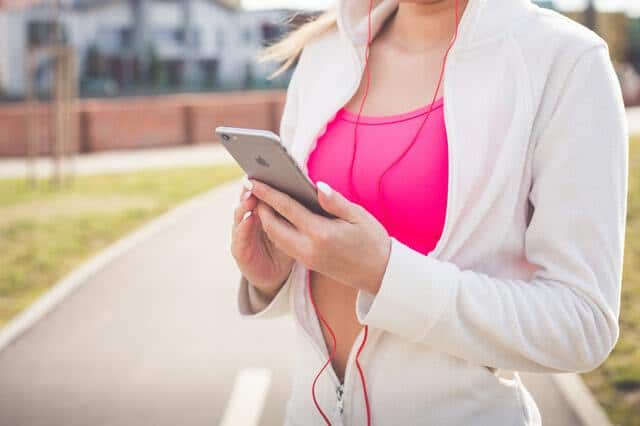 The journey to staying fit, healthy and in shape can be a hard one. And with the rise of technology more and more people seem to be spending time sat down staring into a screen. Maybe it's time we made use of the mobile generation to help us stay in shape! Whether you are looking to lose weight, eat healthier or do more exercise, we have compiled a list of the best apps for keeping you fit and in shape!
1). Lifesum
Lifesum is a fitness app that helps it users to lose weight, monitor what they eat, record calories, find recipes and connect with other people on their weight loss journeys. This really is a great beginner friendly app that encourages eating well and exercise. After getting through the preliminary stages of updating you measurements and personal information, you get to choose the perfect diet for you.
Diets Available: You can choose from a variety of different diets on this app, and this is one of the things that make it so popular. The different diet types mean that you can choose something that works perfectly for your body.
The Ketogenic Diet:

this diet focuses on limiting your carbohydrates and intensifying your protein and fat intake. It has wielded great results for plenty of users and relies on exercise participation. Lifesum will set up a daily diary for you to fill in to work out how much protein and fat you need to be consuming. It will also give you recipe information tailored to the ketogenic diet.
The Classic Diet:

This is the generic diet that most people should stick to. It has a daily limit of 1,500 calories that is interchangeable depending on whether you do any exercise. This is a great diet choice that doesn't restrict the types of food that you can eat.
The Restrictive Diet:

This diet balances out overeating and undereating. It lets you eat over the recommended allowance some days and under on others. This means that you have a varied diet.
Recipes: LifeSum lets you input some of your own recipes. It helps you count the calories of recipes so that you can easily input these at later dates. You can also have a look at other users recipes and tailor your diet to fit in with the food that they have found good results from. Getting the right ingredients for your recipes has also never been easier, with the rise of online shopping you can now get promo codes for all the major supermarkets. Your diet doesn't have to cost a lot when you use discount codes. The app even has a section where you can scan your foods barcodes in order to input your calories. So there is no faffing around with mathematical estimations!
2). Lose It!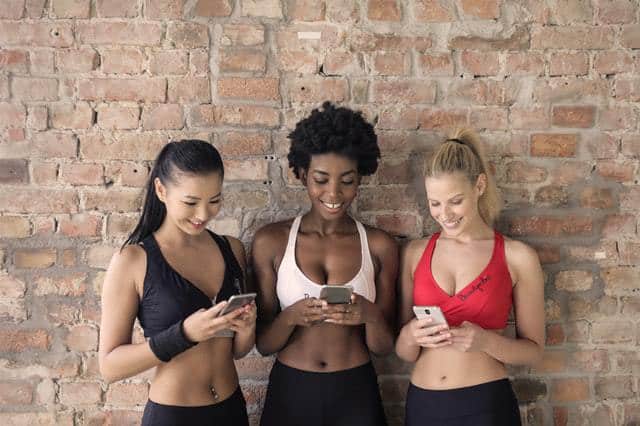 This is another great weight loss app that works with calorie counting to help you lose weight. It is easy to input your calories and there is a great team of experts behind the scenes who like to verify that all recommended foods are nutritionally acceptable! This is a really great way to help you keep track of your progress and connect with other users. They have simple charts and graphs that let you view your weight loss and nutritional journey over time. This can be a really beneficial and encouraging feature to have! Some other features include:
Snap It!:

This is a section of the app that lets you take a photo of your food and post it online. It is based on the scientifically proven hypothesis that people are more likely to really account for what they have eaten if they take a photo of it.

Daily and Weekly Reports:

Receiving a report on your calorie intake is a really great way to get you to pay attention to the food that you are eating. Noticing, for example, that your calorie intake triples on a Saturday forces you to reconsider your weekend routine and eating habits.

Barcode Scanner:

Similarly to Lifesum, Lose It! Has a section that can be used to scan the barcode on your food for easy calorie counting!
The Food Database: The amount of data that is stored of Lose It! Is vast. There are literally millions of different types of food, recipes and drinks that are all stored on the app. They can be easily tracked down and added into your calorie counting profile. It really is that easy! Gone are the days of messing around with calculators, the app basically does all the work for you.
The rise of technology in our generation has vastly affected the way that we do things in society. But utilising this surge in technology and making the most out of our advancement is the best possible thing to do. Our promo codes for Affordable Phones can get you a discount on your new phone and related gadgets. You can join the mobile generation, get discounted prices and get fit today! Getting healthy really has never been as easy as it is when you use these mobile apps. So what are you waiting for, get your phone, download your app and start feeling fitter!