We all love going to the cinema. Despite the obligatory mobile phone going off, the sound of rustling popcorn and a baby crying, it is all part of the wacky big screen experience. But how would like to know that you can recreate this cinema vibe (minus the baby, unless you have your own) in your own front room? Because let's face it, we all like to stay in once in a while, cuddle up on the sofa and watch a good film J
Step 1: Lighting. Very important as it will help create that auditorium atmosphere that we all love. Start by dimming the lights and closing the curtains. A dimmer switch will help create an authentic movie ambience. Curtain wise, if you want to go all out install theatre style ones that open and close at the beginning and end of the movie. Now we're talking.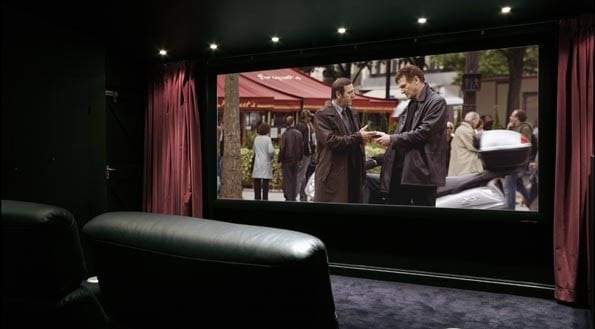 Step 2: A decent telly, and by decent, I mean 4K. 4K is the only way to go if you want to create that authentic cinema vibe at home. Panasonic have just released one better, their next generation 4K Pro Studio Master UHD. Tuned by Hollywood filmmakers, the 4K Pro combines a HCX+ Processor and Professional Cinema Display to deliver outstanding colour clarity, contrast and brightness. It's Art and Interior design looks beautiful in any room, too. Check it out for yourself – it is literally the next best thing to watching a film on the big screen.
Step 3: Popcorn. I think this popular cinema snack deserves its own step as it is such an inherent part of the cinema-going experience J So, yeah, get the popcorn, ice cream, diet coke, Haribo and any other sharing nibbles you can think of out for all your family and friends to enjoy J
And there you have it!
This is a collaborative post.