If you're in love with your phone but not your contract then a sim casino siteleri only deal is the way to go. Sim only deals have plenty of awesome benefits such as loads of free minutes, unlimited web and more free texts than you could ever possibly use, without being tied into a contract. There are several sim only
providers – all the big networks now offer sim only packages – but one of the best ones is independent and run by its users, so it has people just like you in mind.
giffgaff is one of the leading providers of sim only deals. It works with its members to find out exactly what they want from a monthly sim card. This means you receive what suits you. Whether you're an avid texter, can't get enough of Facebook or love to hear the sound of your friends' voices, there is a sim only deal for you. Here are three of the best sim only plans for giffgaff.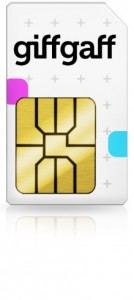 You want it all… £25 goodybag
The £25 goodybag is for those mobile users that really love to do it all. It boasts a massive 1,500 UK call minutes per month – that's 25 hours of calls per month or approximately 50 minutes per day. You'll also get free giffgaff to giffgaff calls, so it pays to get your friends onto giffgaff too if 50 minutes per day isn't enough.
It has unlimited UK texts and unlimited Internet so whether you prefer to chat via Facebook, Twitter or SMS this well-priced little bundle offers you the option of both.
It's good to type… £10 goodybag
If you are more budget conscious but will not, at any cost, sacrifice talking to your friends on Facebook chat, Twitter for mobile or SMS then the £10 goodybag is the one for you. You get unlimited UK texts and unlimited Internet. You only get 250 UK call minutes, but that's still more than four hours and if you're not a big talker then it doesn't really matter. You also still get free giffgaff to giffgaff calls.
Bargain hunt… £5 goodybag
Yep a fiver will get you a pretty sweet text-based deal with giffgaff. Aside from the 'as standard' giffgaff to giffgaff calls, you'll get unlimited UK texts. So as long as you don't want to chat for hours on the phone and you have a laptop, tablet or computer to do all your World Wide Web surfing then this text message sim plan is ideal. Plus, who can argue with £5!
Check out the giffgaff blog
for mobile phone related news, reviews and musings or UK Mobile Coverage site for more information on giffgaff.