When they first became popular, mobile applications were something that only the big brands or gaming companies were using. At this day, however, businesses of all sizes and from a variety of sectors are developing mobile apps – starting with banks and retail shops, ending with accountancy firms and non-profit organisations. Introducing an app as a business is a no-brainer in most cases, knowing the added value that mobile applications can bring to your customers. Here are some key ways your customers can benefit from an app.
Convenience
Convenience is perhaps the most important criterion that people will judge businesses on. When buying a product or making use of services, we all expect processes to take little time and effort. There have been many advances over the years whether it is adding some aspect of Artificial Intelligence or changing up the coding in apps. Mobile apps are designed exactly for that purpose. They are easily accessible on your phone – no need to browse the internet, you can log into your account with quick biometric authentication and the latest releases or deals are announced to you through push notifications.
Additionally, most apps will allow customers to easily make transactions within the app, in an instance. Not only that, the order can be tracked too, to the point of seeing exactly how many stops the driver is away from your home. This level of convenience and simplicity is now becoming the new normal and people are more and more hesitant to settle for any less.
Personalisation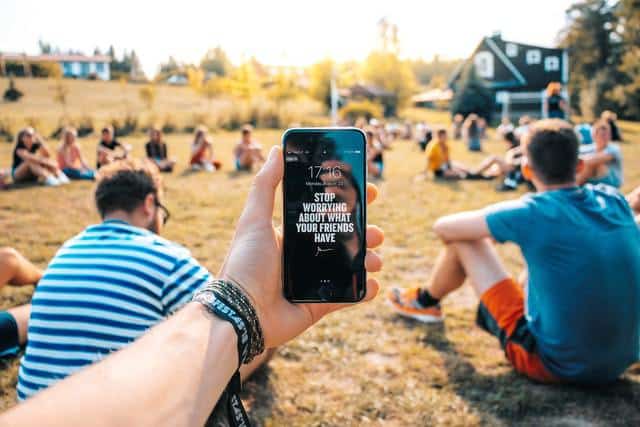 When people download mobile apps they typically allow businesses to access their personal data and preferences. In exchange for this valuable data, you may offer your customers personalised content, offers, and bonuses. Personalisation is hugely valued by consumers who want to receive only the relevant content as well as enjoy getting the extra little touch and attention you, as a business, are showing them.
This can also be a great opportunity to introduce gamification into your business model. This could be in the form of gaining extra bonuses or customer loyalty points through fun daily activities. This can make the interaction much more fun for your customer, which keeps them coming back for more.
Building long-lasting relationships
More often than not, people enjoy buying from brands who they feel like they have a two-way relationship with – or in other words, they feel valued as a customer. One of the ways apps help build this relationship is by providing feedback opportunities. As long as it is easy and quick for the user to provide feedback, they will typically be happy to do so. This will show that you care about their experience with your business and you are willing to improve based on their needs and wants.
Another great feature that apps can provide is customer service chats that are quick to use and easily accessible from your phone. Not many people have the time to sit around in a phone call queue or wait for replies from a chatbot on your website. A customer support chat on an app allows them to reach out with their problems and go about their day until they receive a notification with a reply from one of your employees, ready to support them.
All in all, the above benefits of mobile applications are not just there to bring value to your customers. They also bring huge value to your business, through increased customer engagement, loyalty, and brand awareness.