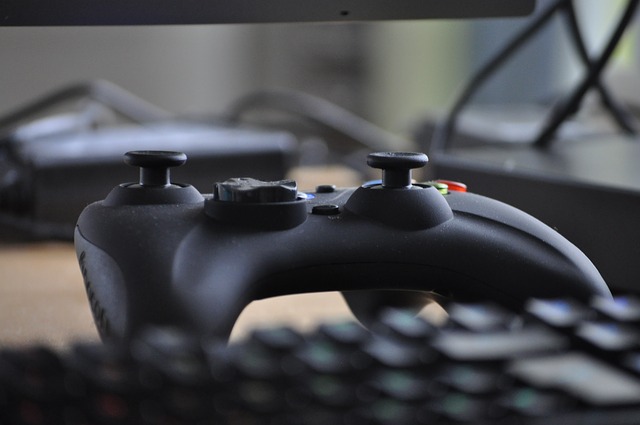 Amazon founder Jeff Bezos recently eclipsed Bill Gates and Warren Buffet to become the world's richest man after amassing a $111.4 billion fortune. You do not achieve such an exalted status without having an eye for a great business deal.
His decision to snap up Twitch for $970 million in August 2014 turned out to be one of many masterstrokes in an extraordinary career. By 2016, Wired speculated that Twitch could be a $20 billion company inside Amazon, and it has continued to grow ever since.
Investopedia recently called it "Amazon's best-kept secret", although it is anything but a secret in the gaming community. Video gaming generated $131 billion in 2018 and it is forecast to rise to $300 billion by 2025, making it easily the biggest entertainment industry in the world – and Twitch is the glue that holds it all together.
World Domination
It began life as Justin.tv back in 2007, when Justin Kan and Emmet Shear set up a site that would allow streamers to post content across various categories. Gaming proved to be the most popular section, so they spun it off into its own site, Twitch. Its growth was meteoric, inspiring Amazon to come in and purchase it.
Gaming is now the only category in which YouTube is not the market leader for video content. It has created its own hub, YouTube Gaming, but Twitch is still well out in front, with Mixer a distant third.
It has made Amazon a fortune, but Twitch has also benefited the gaming community in manifold ways.
Powering a Cultural Revolution
Esports has become arguably the greatest cultural phenomenon of the modern era. There are more than 450 million competitive gaming fans across the world, and experts predict that it will ultimately usurp traditional sport in the popularity stakes.
Blue chip companies like Intel and MasterCard are investing heavily in sponsoring teams and tournaments, while wagering on esports events has become extremely popular, as evidenced by the latest in esports betting markets. Gamers are now multimillionaires, idolised in a similar fashion to football players, rock stars and Hollywood legends.
None of this would be possible without Twitch. It allows people in Seoul, Beijing, London and New York to watch the action taking place at an esports tournament in San Francisco in a totally seamless fashion.
Permeating the Mainstream
Before Twitch came along, competitive gaming was a nerdy, underground pursuit. The streaming platform turned it into an economic juggernaut, made a handful of elite gamers into multimillionaire superstars and gave the entire competitive gaming industry a level of credibility that it never previously enjoyed.
Now we see high schools setting up grassroots esports leagues in order to help students develop STEM learning skills, and universities offering scholarships to League of Legends players. Gaming is socially acceptable. Esports teams hang out with Prime Ministers.
Gaming is also cooler than ever before. Gamers are no longer the nerds. They are the new jocks, hero worshipped for their prowess on Nuke or Summoner's Rift. This is all possible because Twitch allowed tournament organisers to reach a wide audience spread across the globe. That ensured advertisers hopped on board, keen to get their brand messages out to millions of the young esports aficionados that shun traditional media, which in turn allowed the scene to become more professional.
There was suddenly a lot more money floating around the competitive gaming scene, which translated into prize pools, allowing more players to turn professional. Teams have formed, player associations have materialised, standards have improved and esports is now unrecognisable from the situation when Twitch was launched in 2011.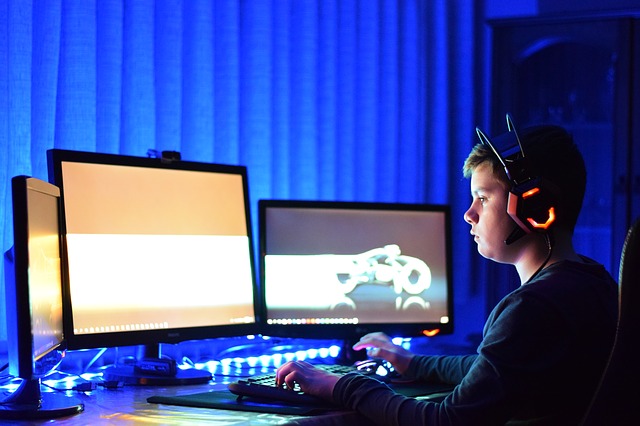 A Loyal User Base
Of course, it has been a symbiotic relationship: Twitch – and by extension, Amazon – has benefited tremendously from the soaring popularity that the competitive gaming sector has enjoyed over the past few years.
It has a very loyal user base and it continues to thrive, despite the challenge posed by YouTube and Mixer. Popular streamer Ninja was paid a reported $100 million to abandon Twitch and stream exclusively on Mixer, which shows what a huge business streaming video games is now.
Personalities like Ninja have only become megastars because of Twitch, and it will continue to be the launch pad for many more famous gamers in future. Streamers are among the world's biggest influencers these days, and the battle is on to secure the top talent.
A Healthy Future
Yet Twitch is well placed to maintain its market leading position within the gaming industry. It is specialised in video games, and the vast majority of top influencers are found there. They can earn more on Twitch than they can on YouTube because its subscription model has the potential to be a lot more lucrative.
It is roughly four times the size of YouTube Gaming in terms of the content viewed on a monthly basis, and Twitch is starting to fight back against its rivals. Microsoft-owned Mixer also poached Stroud after securing the services of Ninja, and Alphabet's YouTube then lured popular streamer Courage to its own platform.
Now Twitch has begun inking deals of its own. In December 2019, it signed up LIRIK, timthetatman and DrLupo – who rank 23rd, seventh and 11th respectively on its chart of the most popular streamers – to long-term, exclusive deals.
This should help it retain market share in an increasingly competitive sector and reinforce its position as the number one streaming platform for video gaming content. It offers the largest potential and audience for streamers and it will now be harder for Microsoft and Alphabet to lure them away.
Yet it is also worth noting that esports tournament organisers will benefit from this ferocious competition between three of the largest tech firms on the planet. Their content is becoming increasingly valuable and we should see spiralling media rights deals in future. This will filter down to the teams and the players and help esports maintain its upward march.