When Voodoo went corporate after being acquired by HP hardcore gaming fans could be forgiven for mourning the loss of another independent fan favourite, swallowed up by the corporate machine. It looks like any fears were unfounded as Voodoo and its founder Rahul Sood have remained at the forefront of hardcore gaming technology and with the launch of the new Voodoo Omen, GadgetHeat
takes a look at this super gaming PC and things look to be getting even more magical.
The new Voodoo Omen looks the part that's for sure. The sleek aluminium exterior gives of a definite sleek industrial (and indestructible) look which is nicely complemented by the fully functional secondary LED display embedded in the front of the case. Under the bonnet you will discover all kinds of liquid cooling devices that ensure even hardcore '4am' gamers will have a hard time making the new Voodoo Omen break a sweat.
The whole raison d'etre of the new Voodoo Omen is ease of use and it has been designed to enable easy upgrades and 'slot-in' of everything from graphic cards to hard-drives. The Voodoo Omen can take up to four graphic cards, two CPU's and up to 16 cores (now that's heavy duty gaming potential). Check out the full new Voodoo Omen specs from Vodoopc
If you've got between £3500 and £10,00 to spare you can get your hands on the new Voodoo Omen from July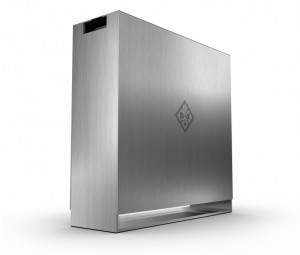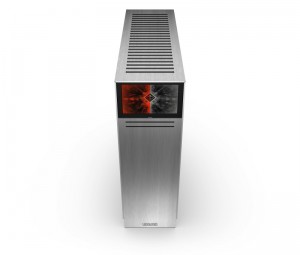 Source voodoopc
via gizmodo