Like everyone else GadgetHeat
is scheming on ways to get their 3G iPhone for free when it is release on July 11th. We know that some of the bigger blogs like endgadget and gizmodo already have their 'complimentary' review Apple 3G phones winging their way to them as we speak so until we get our ghetto gadget pass, we've just got to be a bit more creative.
Enter the BigChief 3G iPhone Paper cut-out. All the looks and features of the iPhone (well not really) but at the fraction of the price (can't get better than free) and available right now!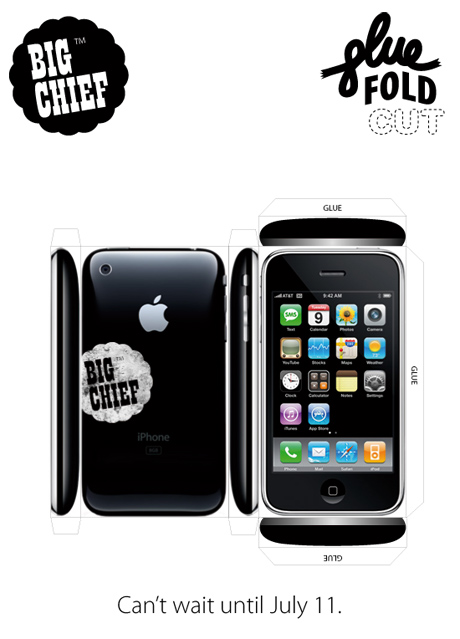 Just cut along the doted lines and you'll have your brand spanking new 3g iPhone (paper cut-out) in your back pocket faster than you can say 'this is how we roll in the ghetto'.
GadgetHeat
has a stock of 200 BigCHief paper iPhones for sale at $1 each if anyone is interested….
source