Ever wanted to host your website or blog? It might be the missing piece to your online venture. Hosting a website simply means renting servers, web space and bandwidth from a company. If you are looking to build a highly responsive site that is robust and free of faults, then FatCow may be for you. FatCow is a hosting company that has some of the most competitive rates on the Internet. It has been in business since 1998 so if you are looking for a reputable company to host your site, they may be a good fit. Here are their hosting plans: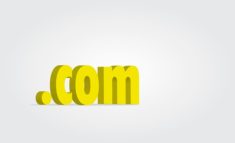 The Original FatCow Plan
FatCow has a standard pricing plan dubbed "the original FatCow plan" which has a special introductory price of $49 per year. For this extremely low price, you get 24/7 customer support, unlimited domains on the account (which includes a free 1-year domain on signup), oodles of bandwidth and disk space, unlimited POP mailboxes and a customizable email as well as 1 GB online cloud storage. If you like to write your own code, FatCow offers you different languages such as PHP 4, PHP 5, MySQL, CGI and Python. Apart from coding, there are ready to use applications such as Joomla, Gallery2, WordPress, phpBB, GBook and poll and Survey tools which are supported through this plan.
This plan is great for beginners because of the low introductory price as well as easy to use tools. Did you know that FatCow has amazing site building tools where you only have to point and click on icons to build a website? You can even create an online store complete with a shopping cart, coupon options and PayPal integration. The applications (Joomla etc.) come with Install wizards, so you don't have to be a guru to use them on your site. Not forgetting WordPress hosting where you can upgrade your blog to a fully-fledged website and earn from ads.
FatCow has some goodies; $100 Google AdWords bonus, $100 Bing Ads search credit, WordPress blogging tools, 1GB just cloud storage and a FREE domain for any plan that you subscribe to. This will set up your site well to earn from ads.
WordPress hosting services
If you already have a website on the WordPress platform, Fatcow offers WP hosting which will greatly improve your WordPress experience as well as your readers'. WordPress hosting comes in two plans, WP Starter whose introductory price is $3.75 per month and comes with free domain registration, pre-installed plugins, a customized control panel and awesome curated themes. The other package is the WP Essential which goes for $6.95 per month as the introductory price. You will get all of WP Starter's features in addition to a fast SEO-based infrastructure, personalized support and enhanced security. Remember that these hosting plans will renew at the normal rates after the introductory period.
Enter dedicated hosting
Dedicated hosting is a special package which offers you independent control and dedicated resources for optimal performance of a business website. The startup package is good for small but fast growing businesses. It comes with 5TB of bandwidth, 4GB RAM, a dual core processor and 500 GB storage for only $119.99 (introductory price). When you already have an established business and want to expand your site's capabilities, choose the Professional package which has 4 cores, 10TB of bandwidth, 1TB storage and 8GB of RAM and goes for $151.99 per month. The next dedicated hosting package is the Enterprise Package which is perfect for business websites with high volume traffic, extensive website features and high number of transactions. It comes with 4 cores, 15TB of bandwidth, 1TB storage and a whole 16GB of RAM at $191.99 per month. Enterprise dedicated hosting is favorable for sites whose response time and performance determine their success. The prices for dedicated hosting are 20% off for the introductory term and normal rates apply upon expiration of the period.
Website transfers made easy
Say you already have a website and you want to change from your hosting company, FatCow offers website transfer services. You can transfer your domain for free and can also use the free domain name promotion. Apart from this, you get $100 worth of Google Ad credits and the same amount of Bing Ad credits. Before you buy though, look for a FatCow coupon code
to save even more. There is also a 30-day money-back guarantee if you are not satisfied with the services.