Fillias fog was more in touch with the 21st century than we thought. Despite taking a full 80 days to circumvent the globe, the man kept in touch with his peeps via Bluetooth and email.
Too much of a stretch to swallow? Yeah we thought so to until we had a glimpse at this little gadget.
The Cobalt by Adam Huffman is a very stylish little gadget and we are unsure if it is only a concept at this stage but if it goes into production it will be a genuine collectors item.
It has an OLED touch screen that permits easy navigation of its functions by just using your thumb.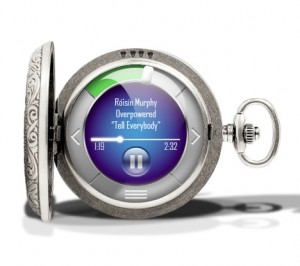 The home screen displays the time, your email inbox and any text messages you have received. You can also customize the screen to your satisfaction to display an almost completely analogue screen to a completely digital one and everything in-between.
Looks wise the Cobalt is definitely striking and with Bluetooth connectivity and voice-recognition software installed, the Cobalt is going to be a winner with the gadget savvy whenever it becomes available.