What do you think of when you picture cigars – Winston Churchill? Or Will Smith in Independence Day or 'Blondie, Client Eastwood' chewing one in 'The Good, The Bad and The Ugly'? A good cigar is a smoke, no less! Famous-smokes.com
is the online version of the brick and mortar cigar shop that opened in NYC in the 1930s, and which later moved to Easton, Pennsylvania. Famous smoke proudly claims to stock the creme de la creme of cigars. The shop also offers a mind boggling variety of cigar selections – that can cater to the connoisseur as well as the novice.

Perhaps the first thing to be aware of if you have landed on the website is that it is age restricted. You need to be 21 and over to shop on the site. US citizens are age verified through checks done on the SSN #. Those outside of the US will have to contact the website by email or phone and provide some age proof like driver's license, before they can shop on the site. If you are looking to make a quick buy on the site, then just click on any of the deals advertised on the home page. Register, order and check out. The site has been in business for some time, so you can rest assured that all the legalities regarding tax laws and such have been properly covered; so as a customer you need not worry about the regulatory issues – just let the website guide you through.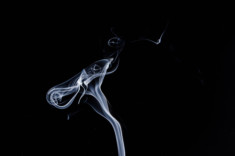 While Famous Smoke's business has ignited- they've also expanded into other ventures, specifically 3 sister websites. They are the Auctioneer, Monster, and CA Advisor. The auctioneer is a website modelled like eBay and offers an ongoing auction of cigar products to bid on. Monster is a site that offers a mix of cigar stuff – which are to be bought within a time limit. But the real gem is the CA Advisor- this website claims to be the world's #1 cigar magazine. CA Advisor is a treasure trove of trivia and facts related to cigars and cigar smoking. For those who wish to be a new convert to the world of cigars, CA Advisor is the right place to start your journey into this fascinating world. If you are a connoisseur of cigars, then CA Advisor is already on your list of the top 10 websites you visit.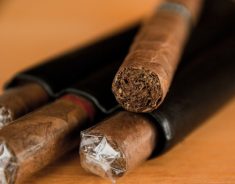 There are many ways to conduct your shopping on this site. The drop down menu under 'department' offers numerous sub categories to make your purchases. For the uninitiated, but keen to increase your know-how about cigars, it would be worth your while to spend some time on the site and read about all the brands available, and try and make sense of each brand and what makes it unique. JFK famously requested his press secretary to get him '1000 Petit Upmann cigars' from Cuba before the 1962 trade embargo came into effect. The embargo would have stopped the sale of Cuban cigars in the US, and left JFK with an empty smoke case – his secretary did fulfil the President's wish, as the story goes. So, do take your time and browse all the brands and get to know them, because not just a former President, but many celebrities too have obsessed with cigars and their finer details.
Once you are somewhat familiar with the brands, you can then proceed to learn about cigar accessories. Humidors, cases, hookahs, ashtrays, holders, cutters, lighters, matches, purifiers, pipes and more are all on sale. There is even a category called 'swag'! Under 'swag', you'll find mugs, caps, t-shirts, etc – all cigar branded. The website is quite conscious of its audience and its place in the larger scheme of things. Famous Smoke actively promote cigars for the military. They also support smoker's rights and encourage the site users to participate in the rights campaigns. The site also has features that are standard to most online shopping sites. Links to social media, an online catalog which can be browsed like an e-magazine, a place to sign up for newsletters, etc. are all included on the home page.
Overall, the website is informative, but seems to lack sophistication in design and organizing. One would have thought that the CA Advisor, the cigar magazine, should have received more visibility, rather than being restricted to a small icon. If you Google cigar shopping, JR Cigar (US based) comes up as the top ranked site; famous smoke comes second, which is not a bad position to be in, in this niche market, but surely that leaves some room for improvement – for Famous Smoke!