Today, companies without a website simply would not survive. Without a quality website, companies will lose their customer base and the support it needs to continue its success. In fact, over 80% of Americans do their research online before choosing a service or making a purchase. No matter what type of business you manage, if you want customers, you need to have some sort of information online.
Without a website, your business will miss out on all the many benefits that come with it. Using WordPress doesn't require you to be an internet expert but rather the basic internet and browser to create your website. With that said, now's the time to build your website and increase your advantages of going online.
Here are things companies need to know about WordPress.
Strong Community that is SEO-friendly
WordPress benefits the company website as well as helping solve a ton of SEO issues. In fact, using SEO plugins will help your site become even more Search Engine Optimization-friendly. With thousands of quality themes and plugins to choose from, it is no wonder that WordPress has become the most used web publishing system covering over 27% of websites on the internet.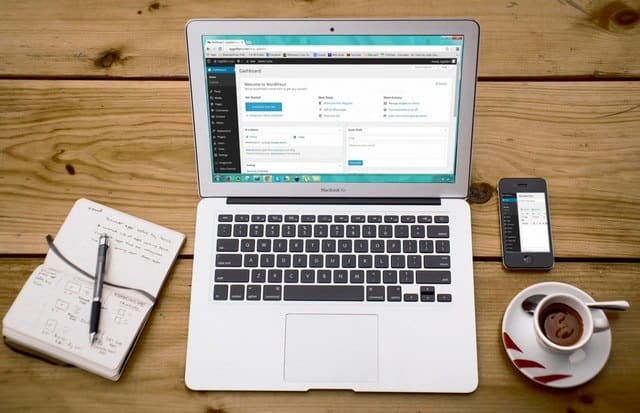 Easy to Use & Setup
With a small business, WordPress allows you to find the best solution to your website needs with it's easy to setup, manage, and update process. In fact, all it takes is two minutes to sign up and get started. You can even host your domain name and customize your site instantly.
Get Pre-Installed Hosting
Finding WordPress hosting deals allows you to take advantage of features and updates of core, plugins, and themes at an affordable price. Using the best hosting for WordPress will also allow you to maintain daily backups to keep your site safe from malware and hacking along with fast loading speeds.
Fast Response & Loading Speeds
Using quality WordPress hosting allows you to increase the speed
 of your site. However, when your website receives a large volume of traffic, using a Content Delivery Network (CDN) will help supplement the damages of the WP hosting service.
While your business website doesn't have to be fancy, providing a clean source that is easy to read and comprehend will make all the difference in your business. While only 32% of small businesses use websites to build their audience, running a quality site in this day and age will either make or break the success of your company.