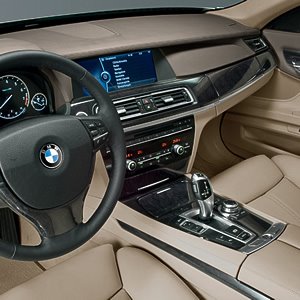 These days it seems to be the case that, wherever we go, our gadgets go too – and nowhere is this more obvious than in our vehicles, which we happily kit out with the latest in electronic wizardry to improve and enhance our driving experience. Whatever you lifestyle, however you use your car, it is very likely that you have added at least one gadget into the mix, to help journeys for business or pleasure run more smoothly.
Satellite Navigation Systems
Many modern cars now come with a satellite navigation system, or sat nav, as standard. However, for those that don't most drivers now find that an aftermarket addition is an indispensible aid to their driving experience. Sat nav units use computer
technology and GPS to pinpoint the vehicles exact location, which is then referenced against maps to offer drivers easy access to route planning. Modern sat navs have a range of extra features such as tourist information, traffic updates, speed camera warnings and even the opportunity to opt for eco-routing – which will guide drivers along the most fuel efficient route to their destination.
In Car Entertainment Systems
Any driver that is planning on spending a long time on the road ought to invest in an in-car entertainment system. In-car entertainment ranges from music for the driver, to seat back or fold down DVD systems – a real God send for parents needing to entertain little ones in transit.
Hands Free Phone Kits
For drivers who need to stay in touch while on the road, the hands free phone kit is essential. These easy to fit gadgets allow mobile phones to be operated verbally, allowing a driver to make and take calls on the go, without ever having to compromise on their level of vehicle control. Hands free phone kits come in a range of designs, from those that use the in-car speaker systems to transmit calls, to those that operate using a headset or earpiece. This choice allows the driver to select the design that is most comfortable for his or her own style.
Lighter Plug-Ins
There is a wide range of gadgets available that plug into the cigarette lighter socket in vehicles. Whatever you use your car for, there is likely to be a plug-in available that will cater to your needs. Some useful plug-in gadgets include:
Mobile phone chargers – brilliant for long journeys where phone batteries may run low. Having a plug-in in-car charger can ensure that the user never needs to lose contact while out on the road.
Water heaters – A plug in element that can be used for heating water to make hot drinks – great for surfers, fishermen or picnickers who want to be able to warm up on the go, without the need for carrying a flask.
Refrigeration boxes – Again, a great boon to those with an outdoor lifestyle, offering in car refrigeration while out and about on the warmest days. Keeps picnic food, beverages and even medications cool in your car