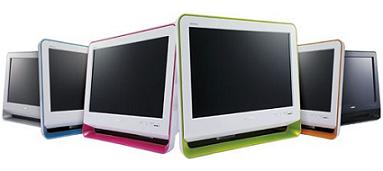 Ok we all know that boys like toys but girls like toys too (and we're not talking about just the ones you find in the boudoir…). Gadgets are for everyone not just for Christmas and we have a list of the top 5 that will make your woman, be it girlfriend, wife, mother or sister go ahh and be fooled into thinking your actually one of the few good men (yeah right…)
Yeah we know, what's so girlie about this? Think about it, when she's reading a magazine or some chick lit, you've got the remote to yourself….Amazon's Kindle has been a big hit worldwide and with it able to store 200 titles that's a lot of feel-good chick lit she can get through…get ready for the ball season….
It's small and cutesie. The fact that it can hold 4GB of data and is a revolutionary technological music and media device is probably irrelevant to her. The fact that it's an iconic fashion statement and comes in a range of colors probably means a lot more…
Flip Video Ultra Series Camcorder
If she's into taking picture's she'll love this. Point and Click snap happy cam-cording at her fingertips and it's also pretty tough so she won't scratch it with her nails and it's also pretty to look at (comes in white) too.
Once she's finished messing about with the camera / cam-corder the pictures can be transmitted to a digital photo frame via USB. It's brilliant for displaying your digital pics without having to print them off onto crappy jpeg…
Zune 80 GB Digital Media Player
For some reason Amazon US are not yet offering SONY's nwza20 series
so until they do we have to settle for the next best thing (which truly saying something! The Zune Digital Media player is probably one of the best looking you'll ever see and with its feature packed interface, it's a worthy challenger to the iPod too. If she's more gadget savvy than the norm and knows here MP3 players, this is a definite win.
If you're wondering about the images of the SONY Bravia KLV-20S400A
in the post, unfortuantel this is only available in Japan from June so if you fancy a trip to the Far East, the pretty looking picture box may win her affection….