We've all seen a huge explosion in online gaming over the last few years. And, while there may be a certain nostalgia for the sorts of games that first started appearing on phones, technology marches onwards and hardware manufacturers know more than ever  the importance of providing a great gaming experience. So many of the latest generation of gadgets have special features that make them perfectly suited for today's online gamers – and here are five of the very best.
Tablets
Amazon Kindle Fire HDX 8.9
Even though the Amazon Kindle began life as a way to change
the way we read books it has transformed over time, especially when you look at the truly high-end models. Much of the reason for it was the step away from e-ink screens, which can only display text and low-res images in black and white. As its name suggests, the Fire HDX 8.9 features a big 8.9 inch screen with incredibly fast frame rates. The power behind the performance is a Snapdragon 800 chip and it's this, combined with intuitive navigation, that earn its place on this list and make it perfect for fast-action shoot 'em up games like COD.
Google Pixel C
It was only going to be a matter of time until Google got in on the act with market-leading tablets so the Google Pixel C is no real surprise. In addition to the lightning-fast Android Nougat software, the Pixel C also has sleek, premium looks that make it a real pleasure to hold. There's also a whole lot of power to play with, plus a battery life of up to 10 hours. So it's definitely one for the shopping list and perfect for role-playing games like Pillars of Eternity that can last really take an eternity to get through.
Samsung Galaxy Tab S2
If you're the sort of gamer who likes to play at online casinos and are always on the lookout for deals then there's plenty going for the Galaxy Tab S2. For a start, there's the price which is one of the lowest out there for a tablet of this quality. Plus it's slim and lightweight with an estimated 14 hours battery life – good news because the last thing you want is to find yourself out of juice in the middle of a winning run.  The graphics are also more than good enough to make every kind of on-screen game from slots to roulette look superb.
Smartphones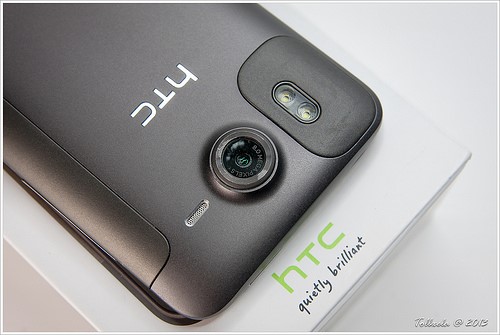 HTC 10
They might not be one of the highest profile makes of smartphone but HTC did come up with the second Android model ever. The HTC 10 has a special feature made for gamers called Boost+. This enables you to tweak the performance of the game and boosts the battery power. But the really strong point of the phone is that it has separate tweeter and woofer speakers to give tablet-style sound that really packs a punch when you play games like Doom which are well known for their dramatic soundtracks.
Moto X Force
Moto is another of the unsung heroes of the "smartphones for gaming" world and the X Force's 5.4"  shatter-proof screen combines the twin benefits of being small enough to hold but large to show all of the action even on games with a high level of detail. There's also a high-powered processor perfect for game play and the real bonus for gamers is the 3760mAh battery that will mean extended playing time long after many other phones will have run out of juice.
So whichever one of these five that you choose, you'll be sure of a great gaming experience. And you can be sure that all of these manufacturers will also be hard at work developing the next generation of phones and tablets too. This means you can look forward to ever-more exciting and rewarding ways to play in the very near future.