Treated yourself to the new iPad and now looking to get the best out of it? In that case, you'll need a selection of games that put the sleek tablet through its paces. With mobile game sales reaching a total value of $40.6 billion in 2016, there's certainly plenty to choose from. Here are five of the best.
Monument Valley
Monument Valley's beautiful graphics and addictive game play have been hooking players in since it was released in 2014. Your role is to guide a princess through a world of impossible, mesmerizing architecture, seeking out hidden pathways and working out fantastic optical illusions along the way. Calming, entrancing and very hard to put down, Monument Valley is a must for all iPad owners. This title is so popular we even saw Francis Underwood from House of Cards play it on our screens.
10 Bullets
On the surface, the browser-based 10 Bullets looks like many other retro shooter games. You have to shoot down spacecrafts as they pass by overhead. However, what makes the game unique is that you have just 10 bullets with which to clear the skies. This isn't about button bashing, it's about exceptionally careful timing – aim well and you can trigger a chain reaction using debris from one ship to take out a whole bunch of others. Surprisingly hard and fabulously addictive – just like retro shooters used to be back in the day.
Bitcoin Blackjack
Another browser-based game, Bitcoin Blackjack does precisely what is says on the tin. Offering classic blackjack action, the game allows you to take on the dealer and test your luck. The added bonus of Bitcoin Blackjack is that, as part of a bitcoin casino, it offers players the chance to visit now and play using bitcoins, hoping to walk away with extra cash that's much quicker than traditional currencies to withdraw. For those not familiar with bitcoin but interested in the concept, the provider, Vegas Casino, offers a series of how-to articles and guides.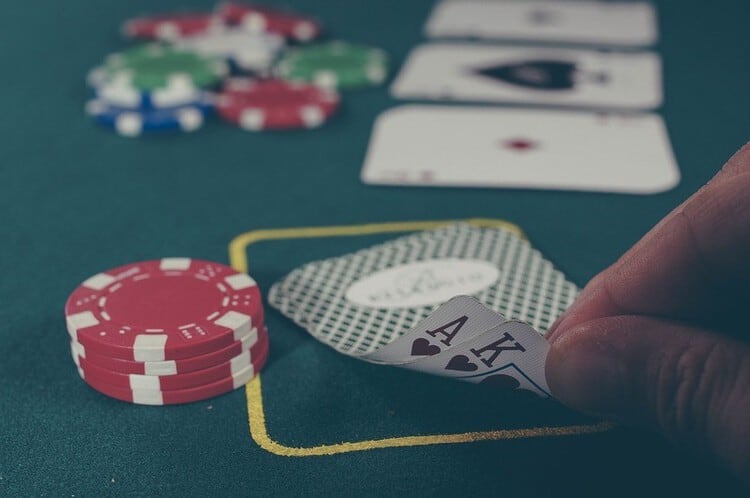 Papers, Please
If you're looking for a lengthy game to get stuck into on the new iPad, chances are you'll love Papers, Please, an indie game by developer Lucas Pope. The dystopian thriller may seem mundane on the surface – you're a border guard in charge of deciding who can enter your nation based on the papers they present – but as the action unfolds it becomes increasingly sinister and intense. This is a game you can lose hours to, so be prepared to settle in for a long session from the moment you download it!
FTL: Faster Than Light
If conquering the galaxy sounds like your kind of thing, then FTL is the game for you. Your decisions while in charge of a spaceship that's trying to save the galaxy will lead to either ultimate glory or total destruction. This is a great strategy game for those who like to be in charge – you have an entire crew at your disposal, ready to be ordered around in order to respond to the rapidly changing situation in the galaxy around you. Alien races are waiting to help you in your mission, including upgrading your ship and even unlocking new ones in your quest to deliver galactic harmony.
The mobile games industry is projected to grow to a value of $105 billion by 2021. Those who choose to game on their iPads have a rosy future ahead of them indeed.