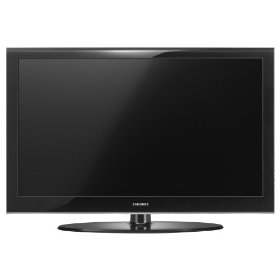 A short while ago we reviewed the Samsung LN46A650
, well today we check out it's less colorful brother the Samsung LN46A550. Now whilst the LN46A650 may be getting all the attention and press shots due to its sparkling good looks, the LN46A650 is no less gifted but without the touch of color granted to its sibling.
.
The Samsung LN46A550 comes with the prerequisite (in our books) 3 HDMI ports and is a full HD television meaning it outputs at up to 1080p. The LN46A550 also supports USB 2.0 making it available to plug in all your peripheral USB devices easily (although GadgetHeat still think that wireless connectivity would have been better and more sensible giving the way technology is moving).
[nms:samsung hdtv,3]
In regards to the technical details, what most people do not realise is that given the nature of the human eye, several criteria have to be fulfilled before you can even notice the true differences between HD televisions. These include the size of the room the LN46A550 will be situated in and how far away you will be seated from it.
.
When you read the technical specification and it mentions 5ms response time, reduced from 8ms last year, believe us when we say that you would have to be an absolute geek to have noticed the difference given the way HD televisions are used on a day to day basis (i.e. in the front room about 6 – 10 feet from the viewing position).
.
Looks wise the Samsung LN46A550 is not as pretty as its LN46A650 brother but it is still pretty glossy and slick to look at and would be nice addition to any technophiles home. Pictures below.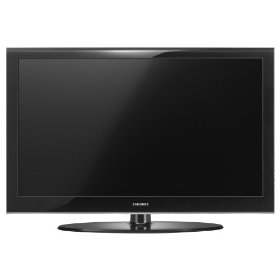 [nms:samsung hdtv,10]