The basis of a good app is that it adds convenience, depth or fun to our everyday tasks and activities. This is as true for traditional, offline pastimes as it is for online activities. As far as sports and entertainment are concerned, you can't get anything more traditional than horse racing. It's known as the Sport of Kings, a reference to King James I, who was the architect of modern horse racing more than 400 years ago. 
Today, racing still has something of an exclusive air to it, and the dress codes and special language of the race track can make it seem something of a closed shop. But that's where the internet age comes to the rescue. A visit to the races is a unique experience, and with these three apps, you'll get the most out of your day. 
Racing Network
There are plenty of dedicated horse racing sites out there that have mobile apps, but this is the only one that is focused exclusively on the Australian racing scene. It goes into stunning levels of depth, with detailed statistics on every horse, track and event. 
The news feed is constantly updated with the latest tips and stories from some of Australia's most prominent racing pundits. Best of all, there are live streams of all the races in Victoria and Sydney. All that comes at a price, of course, and there are weekly and monthly subscriptions available. Still, it is a whole lot of functionality for your money. In fact, about the only thing you can't do on Racing Network is place a bet – but that's where our next app comes in.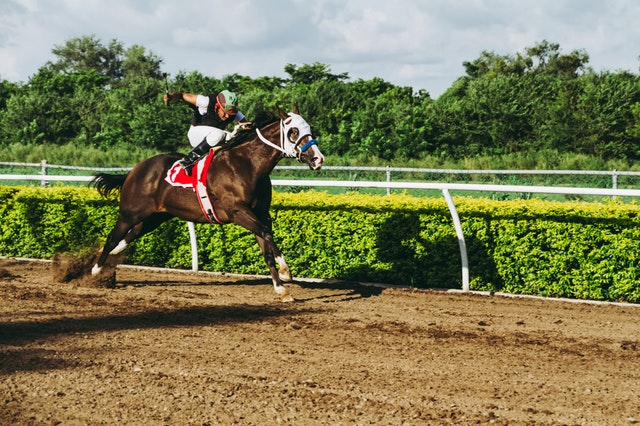 Unibet
Again, you can find a dozen or more sportsbook apps that allow you to put a dollar or two on a horse without having to stand in line with a betting slip. However, Unibet offers far more than just a list of races and odds. For example, this horse race betting guide is just the thing for those who are new to racing but want to bet with confidence and stand a better chance of winning. 
It also has the advantage of being completely free to download and install. Registration takes no more than two minutes, whereupon you can check out the runners and riders and see if you can back a winner. 
Derby Quest
Either or both of the above two apps will put you in good stead with the facts, figures and advice relating to the day's race card. But here's a fun one that will help you see the Sport of Kings from the perspective of the royal palace. 
It's a neat and addictive 3D game that puts you in charge of your very own stable of racehorses. Take care of their feeding and exercise regimes to prepare them for race day. As well as this "management" aspect, there is also the chance to jump on board and ride to glory in the Derby. It's one of the best horse racing games around, and will definitely give you a better insight into what it takes to develop a winner.