We love a shoot-em-up at GadgetHeat
and, in a nostalgic moment, I've been thinking about getting myself a good scrolling space blast-em-up for a while. DarkSide came to my rescue and it's a blast from the past with a great modern day twist.
Think of your favourite scrolling space blaster from back in the day (Asteroids springs to mind), pimp it out to the max and you get 'DarkSide – ArcLight 2'. It's made by Pieyegames, an independent video games maker with a great reputation for making classic games (two of their games made the top 10 independent games of 2007
).
DarkSide is a SciFi 3D shoot-em-up that takes you through 100's of varied levels of strategy and blast-em-up glory (yes I said hundreds!). The variation in the gameplay plus the gorgeous graphics is what makes this such a blast. Pilot your ship through the solar system as you battle the Krainian Empire in a fight to gain independence for your people. There are three game modes including full-on Arcade mode which really brings back the 80's heyday of space blast-em ups but in an even bigger and brighter way.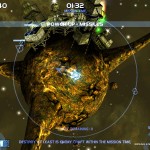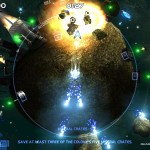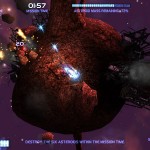 This game is freaking awesome to look at in 3D and with lifetime updates is a steal at $20 from Pieyegames
. You can also download the demo
to see what we mean by freaking awesome!! by the way, the Smart Bomns will make you wet your pants…