As first-person shooters go, Counter-Strike: Global Offensive is pretty realistic. The bomb defusal scenarios and terrorist organizations are largely true to life. Meanwhile, in-game maps take inspiration from the real world. Furthermore, most agent skins are pretty stripped-back. The design of counterterrorism agents is inspired by existing agencies, while terrorist skins do away with the flashy costumes and colors of other games. However, it's the epic arsenal of weapons that truly sets CSGO apart from other first-person shooter games.
CSGO Weapons vs. Reality
The majority of weapons in Counter-Strike: Global Offensive are based on actual weapons found in the real world. Pretty much every rifle and sidearm in the game is inspired by a real weapon, whether that be something from the semi-automatic category or a gun reserved for sniping. If you regularly follow the CSGO schedule on 1337PRO.com, you'll know players also have the option of adding edged weapons to their loadout. Even the knives in CSGO are rooted in reality, with everything from standard flip knives to deadly karambits on offer.
Aesthetically, CGSO guns are a solid reflection of their real-life counterparts. However, it's how they perform in the game that really sets them apart from the weapons they're based on.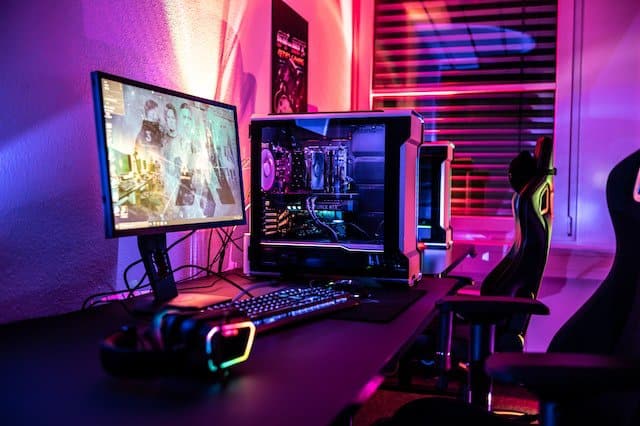 How Do CSGO Guns Compare to the Real Thing?
To kick things off, let's look at the CSG0 AK-47. It's not only one of the most popular assault rifles on the planet, but it's also a go-to choice with the 24 million gamers who regularly play Counter-Strike. In terms of cost, Valve reflects reality quite accurately. Although deadly, a real AK-47 is surprisingly affordable. However, unlike in CSGO, this semi-automatic weapon isn't a typical pick for police and counterterrorism units. Aesthetically, the CSGO AK-47 is reasonably accurate. However, there are a few unique additions to the in-game weapon, including the slanted muzzle brake.
Another popular weapon in CSGO is the M4A4. In the game, it's a fairly expensive pick. In real life, it's a far more affordable weapon. That being said, the CSGO M4A4 behaves fairly realistically. What's more, it's commonly wielded by military units and counterterrorism agencies.
The AUG is yet another CSGO gun that holds up well when compared to its real counterpart. In the game, this weapon carries a 30-round magazine. The real weapon can be loaded with magazines of an identical capacity. The fire rate is also a fair depiction of the real thing, although the in-game AUG fires slightly fewer rounds than a genuine AUG.
Spray Patterns and Recoil
This is where CSGO guns take a break from reality. If you've never actually
handled a real firearm, spray patterns and recoil control aren't something you'll have much of an understanding of. These firing mechanics still apply in the world of CSGO, but they're far more manageable than if you were unleashing a live weapon.
When firing a gun in CSGO, most weapons will have a predetermined spray pattern. Even the most solid semi-automatic won't fire in the same way in a real combat scenario. However, different weapons deliver different spray patterns, adding to the overall sense of realism. Gun recoil is better reflected in CSGO. If you're not familiar with a CSGO rifle or sidearm, the recoil takes some getting used to and can dramatically affect firing accuracy.