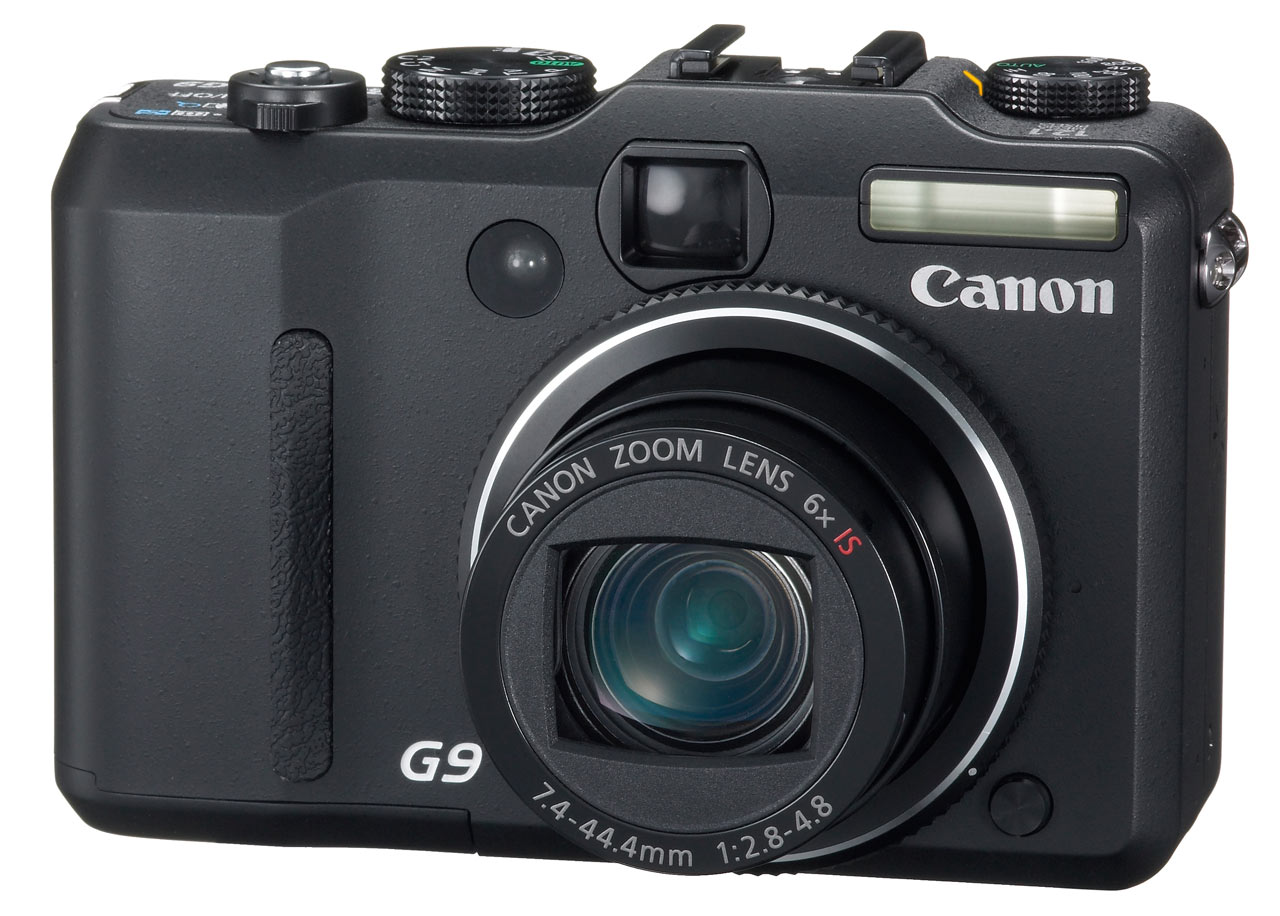 Looks-wise Gadgetheat.com
would be the first to point out that the Canon Powershot G9 is not a thing of beauty. By today's chromed out, titanium plated, bling bling standard the G9 is definitely an ugly ducking but when it comes to cameras, it's what is underneath the bonnet that matters and the only thing that needs to be beautiful is the object on the other side of the lens….
The Canon Powershot G9 has been around for approaching 6 months but it is only recently that it is being appreciated as a truly state of the art piece of equipment. However, there are several drawbacks to be noted and these are primarily due to poor quality build on some cameras, depending which batch your camera came from….
has a tendency to develop 'hot pixels' meaning that a small section of all your pictures may have a consistent white dot somewhere in the frame which gets very irritating picture after picture. The build quality of the Canon G9 has also been called into question as for the money you pay, you would expect parts such as the lens ring not to start falling off after a few weeks…
[nms:canon g9 camera -battery -batteries -strap -case -cheatsheet -card,3,0]
If you do not know what 'light leak' is you will if you pick up one of these G9'S from the dodgy batch. Light leak causes film to over expose and whilst this does not seem to affect the pictures produced by the Canon Powershot G9, it can affect playback on the 3″ LCD screen. This sort of problem is usually associated with less prestigious brands than Canon so it was a surprise to discover it in the G9
.
If you have a noise removal program such as noise-ninja the noticeably nosier images at 400 ISO will not be an issue and you should also bear in mind that a DSLR would have less noise issues but will be correspondingly more expensive.
Most of the problems we've pointed out with the Canon G9 are ones of quality control. Cameras which weren't quite up-to scratch have been allowed out of the factory door and onto the shop floor which in all honesty, is not what you would expect from a global giant. On the other hand, if you do manage to pick up a Canon G9 from a non-faulty batch chances are that you will be well pleased with your purchase as when done right, the build quality is truly outstanding.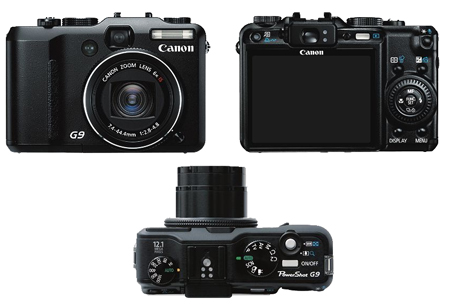 The time lapse feature is one of the biggest selling points of the Canon G9
as is the 2 second delay self timer which compensates for the lack of cable release/remote system. The camera also comes with both RAW and jpeg functionality which for a compact is pretty nifty (RAW – not an acronym – simply raw unprocessed data).
At 12MP there is a negligible difference between the Canon Powershot G9 and G7 but it does give you a few extra pixels to play with for resizing and adjusting the pictures after the shot.
The Canon G9 is for those SLR users who want a compact for their everyday use without sacrificing too much of the quality and flexibility their SLR gives them. The G9
is feature packed and reassuringly heavy to hold so you will not feel short changed on the functionality front.
For those point and shoot users the Canon G9 will be a definite step up in class but not as scary as purchasing an expensive SLR camera and having to get to grips with all its lenses and accessories etc.
Buy from Amazon.com

.
Buy from Amazon.co.uk

[nms:canon g9 camera -battery -batteries -strap -case -cheatsheet -card,10,0]