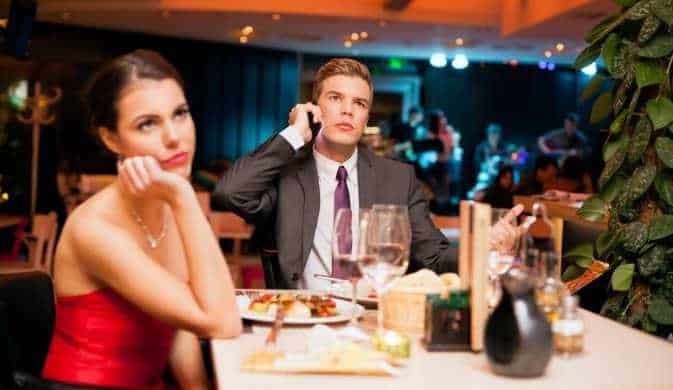 A large online dating portal Match.com (which has been on the market for 20 years and has more than 700 million users) asked its female subscribers on how to look and act on a first date to fail. Five golden rules of eternal loneliness are just in front of you. Enjoy reading and don't try this at home!
1. Stare at your phone
A man, staring at his smartphone all the time, loses 75% potential partners. "She believes it's her fault and she makes him bored", says Kristen Mark, the sexual health expert from the University of Kentucky. This is because his beloved gadget seems to be more interesting than his girl. It does not matter whether you are looking for a funny picture to show her or chatting with you ex-wife, don't make your girl think like you live in your phone. Besides, eye contact on a first date is really important. Now, your smartphone is your worst enemy here. Furthermore, holding the phone in hands all the time may be as offensive as staring at it. This way or another, your actions are likely to disturb your girl and make her feel really awkward.  If you want to get to the heaven of heavens, turn on the heck out the "Airplane mode".
2. Use more toilet talk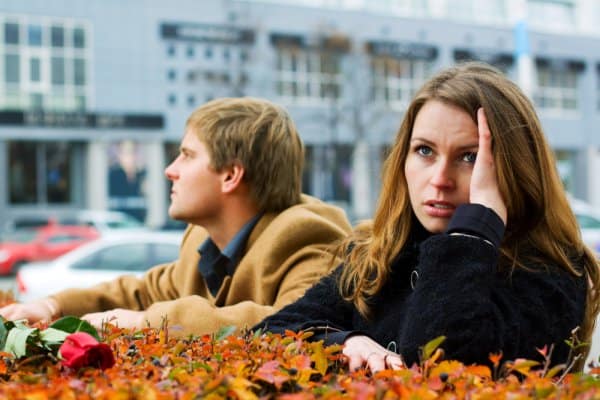 Statistics say that nine out of ten young women pay attention to the way you speak. It makes sense, because she may think that her child may sound this way. Jay Heinrichs, the oratory professor and the author of Thank You for Arguing book says that a well-mannered man is likely to become a good father. It's not even about the impression you make. It is how the natural selection works. Besides, your constant toilet talk will sound embarrassing for her if you are having a dinner in a fancy restaurant.
3. Stay hectic and never look into her eyes
Could you imagine that 84% of girls are looking for signs of your self-confidence during the date? Don't miss the chance to speculate on your sense of style. Act on the contrary – the handkerchief in the breast pocket or a pink tie will tell her about her masculinity. The thing is that a man, who is wearing feminine colors, has no doubts about his masculinity.
4. Don't even dare to brush your teeth.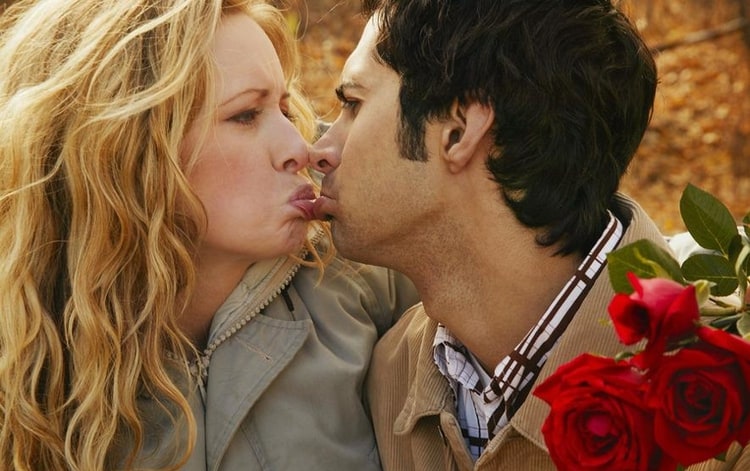 Let's be honest, bad teeth smell awful and this is the last thing we want to remember from our first date. Marianne LaFrance, the professor of psychology at Yale University and author of Why Smile? book, is sure that good teeth are your winning strategy. What's more, she says that your yellow smile may tell women that your wallet is as bad as your mouth health. So keep in mind that 81% of women on a first date will stare not at your pretty eyes, but at your mouth.
5. Dress like a jackstraw
Seven out of ten women treat you according to your clothes. Your clothes will tell a lot about you before you even have a chance to open your mouth. Especially, when we talk about Russian women. Besides, women prefer being with natty men. A V-neck sweater, a buttoned shirt with a collar, well-fitting dark jeans, and no sneakers – and here you are, looking like a single and confident man.
Thanks to our friends, love affiliates, for providing us with these charming ideas.