When visiting a family member or friend in hospital, there is a whole host of rules and regulations that you need to adhere to. While hospital visits are normally an extremely emotional thing, there are actually lots of strict restrictions that you must fall in line with. Things like food and fresh flowers, visiting hours, personal hygiene and bedside etiquette are all important things to consider whether you're the patient or the visitor.
In lots of television shows and films, you see visitors turning up to the hospital, arms laden with fresh fruit and a big bunch of flowers. However in reality, hospitals recommend bringing neither of these items in for patients due to modern rules around hygiene and airborne viruses. It's important to honour these rules to avoid any legal issues and with so many limitations on what you can and can't take onto the hospital ward, we put together our top 5 app genres for your patient. If you do find yourself facing any legal problems such as clinical negligence, companies like Slater Gordon Lawyers are on hand to help out but for now, here's our advice.
Brainteasers or puzzles: A lot of the time, a stint in hospital can be physically restricting so it's important to keep the brain active. Of course, there are plenty of puzzle books and newspaper crosswords to get through but there are also specific apps designed to stimulate the mind with logistic puzzles. Using these apps rather than books, newspapers or magazines will not only stimulate brain activity more effectively, it will also reduce the amount of things the patient will need to lug from ward to ward.
Desk exercise ideas – If the patient's affliction isn't one that is particularly limiting on physical ability or movement, there are a whole host of 'desk exercise' apps that are the ideal thing to take advantage of. These kinds of fitness apps are targeted at office workers, people who lead a sedentary lifestyle or those who spend a vast majority of their day sat in a chair. They introduce light, aerobic or weight lifting exercises that can improve circulation prevent blood clotting and aid cardiovascular health. Patients should always check with their doctor first before performing any physical activity whilst in hospital or recovering however.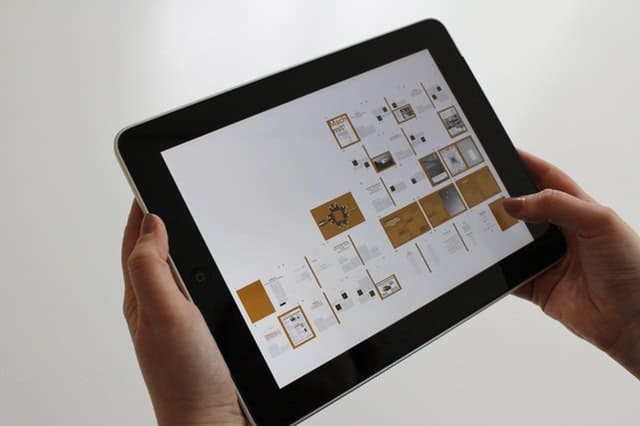 News apps – When staying in hospital, it can be easy to quickly feel like you have lost touch with the outside world and like you're out of loop with current affairs. Installing some of the most popular news apps can help the patient stay up to date with breaking news, find out what is going on in the world and still indulge in their personal interests. Relying on visitors to bring in print newspapers or tangible sources of news can lead to frustration and boredom but news apps will provide a constant stream of articles and posts to read.
Music and podcast streaming – Listening to music is one of the most relaxing things us humans can do so when you're in an environment where stress and worry levels may be high, or you just want to zone out during regular intervals throughout the day, music apps are invaluable. Whether it's the radio, new music or a pre-made playlist of their favourite songs, this is a great way to pass time and recover gently. Podcasts are also brilliant for anybody who prefers to listen to something factual over music.
Audio book downloading – If music or podcasts aren't quite right for your patient, audio books are the perfect way to wind down. Carrying physical books around can add to the quantity of possessions, cost a pretty penny and actually be quite unhygienic if being passed around the ward from patient to patient. Downloading an audio book (or e-book) streamlines your hospital bag, reduces the risk of infection being passed around and opens up a boundless choice of genres, authors and styles of book to combat boredom and cabin fever.
If you have your own tips on visiting a loved one in hospital, or any advice to share from personal experiences, share it on social media using the hashtag #HospitalHelpingHand.