Amid the hoopla that comes with seasonal shopping, there is one truth that most consumers recognize: the holidays are challenging. Fortunately for the budget-conscious, there's an app for that.
Here are 10 must-have apps designed to help shoppers have a great holiday buying season without having a big case of the January regrets when the credit card statement comes in. Check out these apps to help manage December buying — and get ready for a more budget-friendly New Year.
App #1 Shopami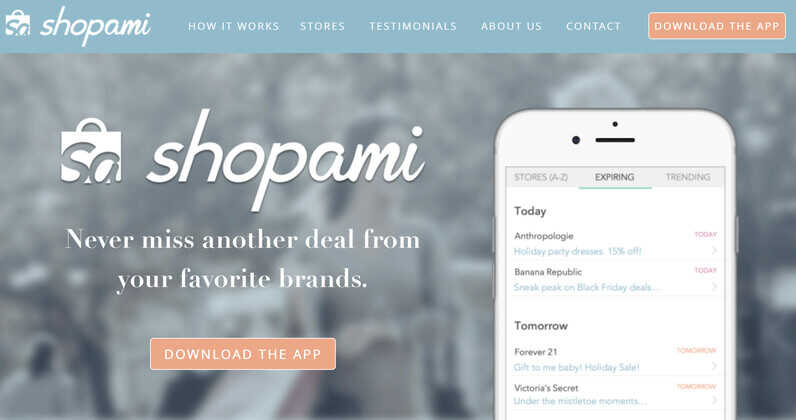 Instead of being inundated with email deals this year, check out Shopami to organize updates into a manageable shopping experience. Just pick the stores from the supported list of Shopami partners. Sign up for their email alerts. The app not only helps manage the stores marketing, it tracks where the consumer is shopping and alerts them to relevant deals before they leave the store.
App #2 Dealspotr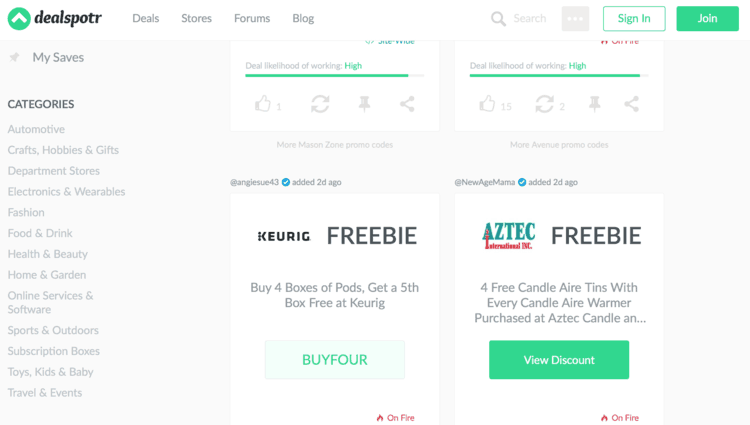 What if there was an app focused on social sharing between shoppers? When a new deal is announced, these savvy shoppers ban together to share bargains. Instead of hunting down a coupon code which has probably expired, go to Dealspotr to look up the store and grab an accurate coupon tested by other shoppers. There are 14 coupon categories that range from cars to crafts, home to health, travel and more.
Dealspotr offers a forum for users to share information, along with rating the coupon codes for accuracy. Visitors can "like" coupons and follow regular users as they post deals. Dealspotr is unique — it combines the best of the social sharing phenomenon with the best deals on the web. It is a must-have app for the 2017 holiday season.
App #3 Shop Your Way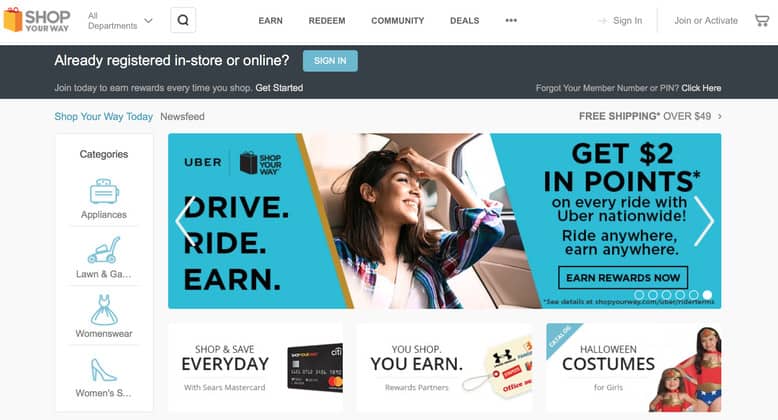 Finding a shopping program that lets consumers earn points for every dollar spent is a great way to maximize any shopping experience. Downloading Shop Your Way allows consumers to shop in any stores that are part of the Sears Holding Corporation. Each purchase gives cash back of 1%.
Participating retailers can look up a Shop Your Way account via a customer's phone number and add points at the register. But Shop Your Way is more than a cash-back program. Shoppers earn extra points by shopping online through the Shop Your Way web portal. Linking a credit card tied to a retailer nets more points. Each point level nets bigger savings — and the points can be used to pay shopping bills. This app is a must-have for the regular Sears shopper.
App #4 Savings Catcher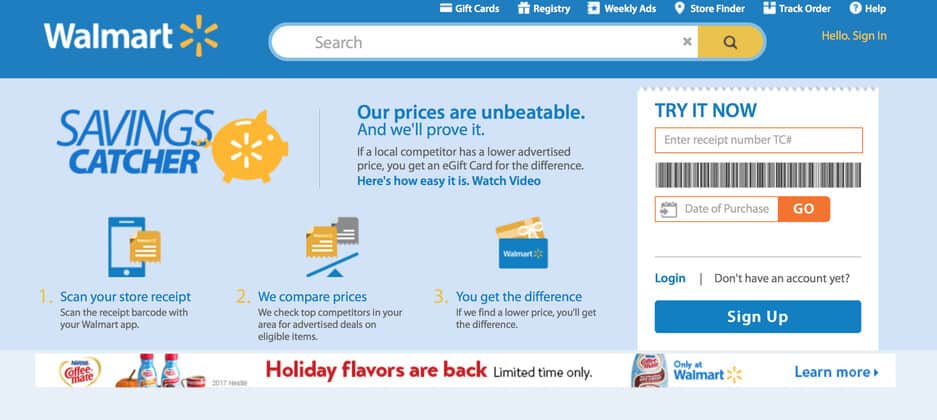 With Savings Catcher, Walmart once again proves their superiority as a worldwide shopping discounter. For the serious consumer — the one that always looks through circulars or scans for coupons, this app virtually guarantees the best price.
Walmart shoppers take receipts and scan them on this phone app, or enter the receipt number on the Savings Catcher site. The app does the work by checking around for the best deals on their purchased Walmart products. If it finds a better price, the user is refunded the difference in an e-card.
#5 Flipp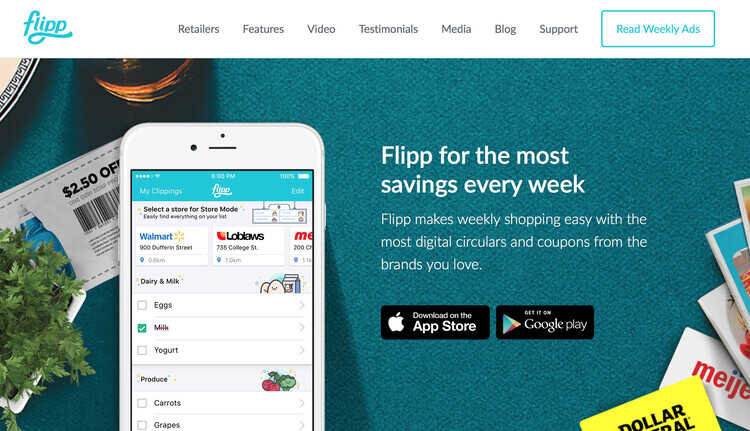 Save the planet; dump paper circulars by using Flipp. Flipp works with more than 800 retailers to reduce circulars. From Walmart to Kroger, Target, Dollar General, Petsmart, and a whole lot more — that's a forest of savings for the eco-friendly consumer.
Online shoppers can clip coupons straight from the digital circulars and send them to a rewards card. Or, make a shopping list on the Flipp app, and let it find the best deals. This is an extremely useful app and a necessity for regular grocery shopping.
#6 Shopkick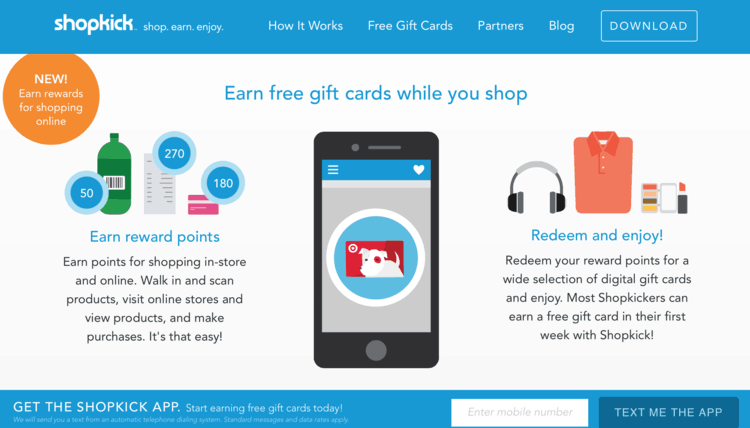 The ShopKick app is a phenomenon for today's price-conscience consumer. It takes earning rewards for online shopping to a new level. Whether shopping at a store or online, users with the ShopKick app earn points on every purchase. Because it's a free, easy to use app, ShopKick is a no-brainer for any budget-conscious shopper this holiday season. The points earned can be redeemed for free gift cards to some of the best stores.
#7 SnipSnap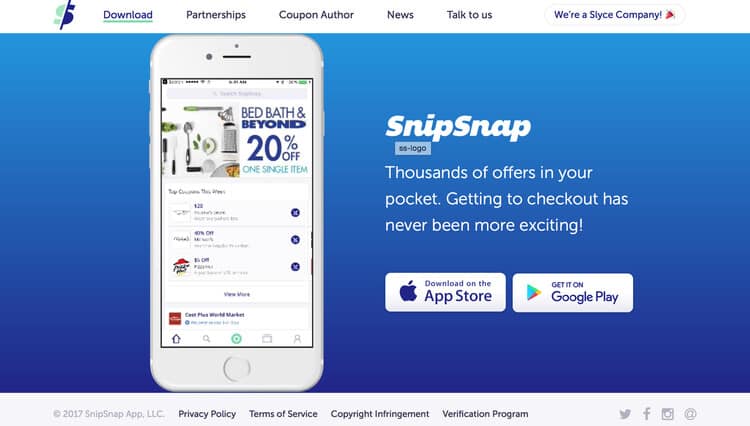 SnipSnap is perfect for the Grandma or Grandpa that may not be as smartphone savvy as a millennial. The benefit of SnipSnap is that it allows consumers to avoid carrying around tons of paper circulars during the busy holiday shopping season. Instead, take a picture of a coupon and the app adds it to a smartphone — this is especially useful during the holidays when consumers need every hand available to carry purchases.
#8 Ibotta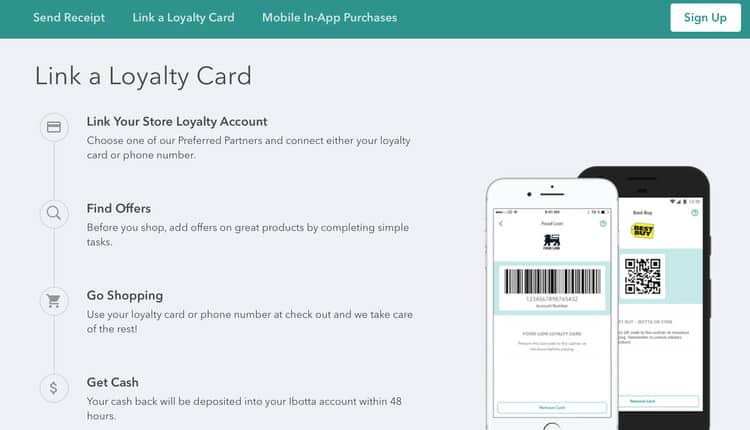 Just in time for the holidays, Ibotta is another useful app. Ibotta is game-like; users complete easy tasks to unlock savings at more than 300 retailers. Linking rewards cards and buying online with a mobile device unlocks bigger discounts. Consumers can make a shopping list filled with deals and get alerts when new savings hit the market. From restaurants to retailers, Ibotta is a quality app for the budget-savvy shopper.
#9 Raise
Raise a hand if you want to save money this Christmas. Raise is about never paying full-price on gift cards. Raise offers consumers a marketplace to shop for gift card discounts. These gift cards come from members seeking to unload perfectly great cards they didn't use. That means the buyer can get some serious deals on one of the most common holiday presents.
#10 ShopSavvy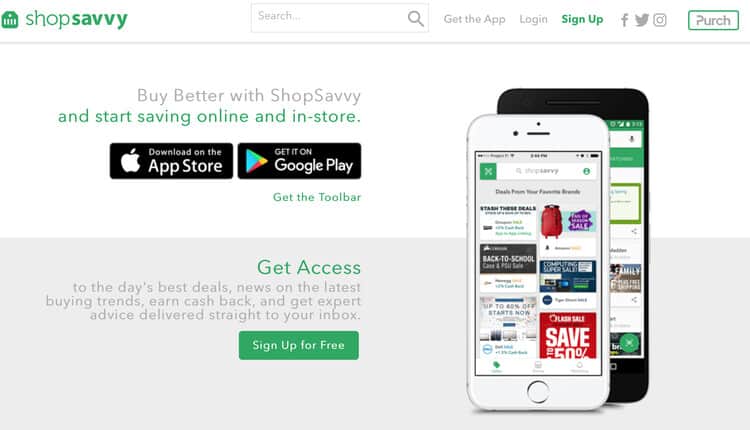 There probably isn't a more accurate name for an app out there — ShopSavvy makes shoppers deal-savvy. That's because consumers can scan a barcode and locate sale prices. It lets users develop wish lists and alerts when a good deal happens. PC magazine
reviewed it in 2016 in an article on the best shopping apps for price comparisons, linking it favorably with similar applications for Amazon and Walmart.
ShopSavvy is smart technology that allows consumers to plug in a product query and the app finds the best deal. All good news for the consumer that wants to shop savvy.
Apps were designed to help users. These 10 super-useful apps will guarantee consumers will save more money this holiday season — something that is helpful to everyone with a holiday shopping list.