Ever since its creation, the online gambling industry has been growing. This industry knows numerous changes regularly as it is a competitive market, and all the sites want to be more advanced. Nowadays, having access to play mobile gambling games can no longer be considered as high-tech as a new world of possibilities is being look forward to.
Security
The presence of hackers can act as a reluctant for people who want to join online gaming sites. Given that they have to give their personal and card details while signing up, they are surely hesitant to do so. However, bingo sites like Lucky Pants Bingo uses a cutting-edge safety protocol to protect all its customers. This online bingo site use the Secure Socket Layer (SSL) Encryption Technology, so that no details are ever leaked. This tool establishes a secure connection between browsers and serves, and makes it impossible to hack. This new technology has made playing online a secure practice at Lucky Pants Bingo.
Virtual Reality
Even if 'virtual reality' is now on the lips of all tech lovers, this new technology is still at an early stage
. For now, only the gaming market, is making use of this technology. However, there is one casino which has already launched this new trend and it is NetEnt. This game provider has made It possible for players to enjoy their game, Gonzo's Quest slots, in the comfort of their homes, using pieces of VR hardware. It is not possible to predict which impact this new trend will bring to the online gambling world, but the day where we will look back at 'regular online casinos' might not be far. Many online casino sites believe that VR casino games will become the newest trends by 2018.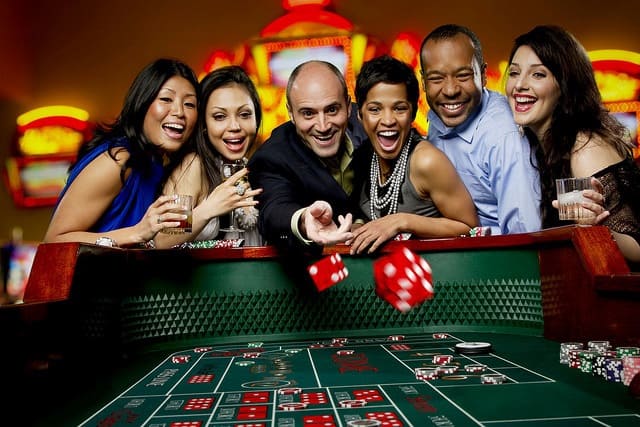 Augmented reality and online casinos
While the concept of VR is slowly becoming a reality, it might take more time for the Augmented Reality technology to hit the online gambling industry. Augmented Reality brings a whole new experience to players, and it might become a convenient aspect of many online casino and bingo sites in the upcoming years. With the help of wearable technologies, you could experience the presence of live dealers or other players, in your living room. Online casinos are planning to adapt their sites to this new technology, so that players can make the most out of it.
Interactive Gaming Platforms
Indeed, no online casino would be good enough without a fast gaming platform. Given that the gambling industry is most competitive, online casinos invest massively each year to have the best and fastest gaming platforms for their players' satisfaction. Apart from adapting their sites to mobile and tablet devices, many sites are implementing the Live Streaming technologies. It is now possible for players to play live casino games at various gambling sites. Live casino games are played just like in real casino- they have live dealers, the cards are distributed instantly and it is played in a rea-like casino.