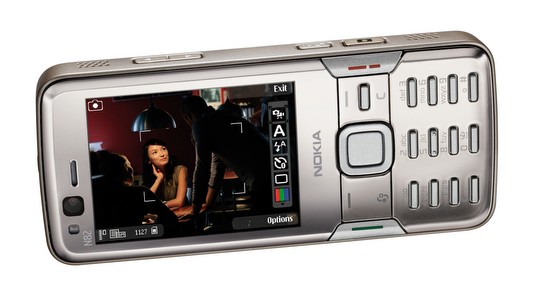 Nokia is getting to be the big dawg (if it isn't already) of mobile phones. I know that I personally only ever buy / upgrade to Nokia's although that is more to do with the ease of navigation of the user interface rather than anything else.
The Nokia N82 Titanium is a departure from the current trend of phones in that it is a 'candybar' phone rather than the ubiquitous slider and flip phones and it is fully loaded with all the bells and whistles usually associated with the aforementioned slider and flip phones (without the huge advertising campaigns – N95 anyone?).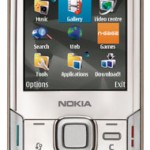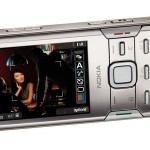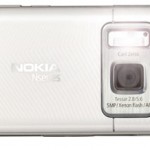 [nms:Nokia n82 phone -cover -charger -cable -protector -battery -adapter -adaptor -headset,3,0,0]
Having mentioned what a big dawg Nokia is, the Nokia N82 Titanium is rather small and bulky in comparison to say, Motorola KRZR-K1, but if you like the sturdier type of of phone it will suit your taste.
Features wise, the Nokia N82 Titanium
can do pretty much what the N95 can do with a 5 mega-pixel camera (complete with xenon flash and Carl Zeiss optics), complemented by a built in accelerometer that allows the 2.4in display to rotate from portrait to landscape view simply by turning the phone on its side.
The Nokia N82 Titanium (available for free on O2 at The Carphone Warehouse
) also comes with assisted GPS (which was introduced on the N95 via a software update) and preloaded maps which may come in handy for those without sat-navs (but for those with, it's really not a patch on the real thing).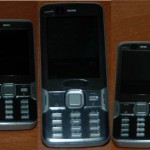 The star features of the Nokia N82 Titanium in my book are 1. – the bundled SD pack. (yes I know – I love a freebie) and 2 – wifi connectivity! This is my fave as browsing the internet without having to fork out to your telecoms provider is a major bonus. The other big selling point is usb 2.0 which means you can use your phone to pnp to your PC or Mac which is nice to say the least.
Now I know you guys are waiting for my criticisms so here it comes. …What's up with the software hanging??? On occasion, when in the contacts menu and you key in the first letter to do a search on the names, you can get the error message 'Phone Memory Full….' even if all the other phone applications are closed. This appears random and quite annoying.
The Nokia N82 Titanium screen is also rather small at a measly 2.4inch (compared with the N95's slightly bigger 2.6inch) and the keyboard can also be a bit fiddly for those used to a larger typing pad.
The Nokia N82 Titanium available almost everywhere now and you can get it for free on O2 at The Carphone Warehouse
and ThePhoneSpot
. Bye bye nN95….
Check out our sister site www.hdtvreviews.org.uk
for HD TV Reviews
[nms:Nokia n82 phone -cover -charger -cable -protector -battery -adapter -adaptor -headset,10,0,0]