You know how GadgetHeat has been banging on about the R2D2 Digital DVD player
being the gadget of the year? Well looks like it's got some competition from an unlikely source – Lego. That's right ladies and gentlemen, Lego the classic must have toy from the 1970's is back, with the Lego Death Star, and to be honest, it never really went away (Lego, not the Death Star).
Lego however, kept marching on, integrating some flashing lights of it own into its traditional building blogs (and being pretty innovative with it too). Today we have things of beauty built from Lego such as the Lego Death Star. Yup, a Death Star made from Lego and it's frikking awesome!
The Lego Death Star is a massive undertaken comprising of 3,800 pieces of the Lego building blocks guaranteed to give you at least a week of late nights trying to get the thing finished before anyone else (but you will be beat, probably by some jobless punk who'll spend 24 hours straight on the thing and end up showing off his creation in engadget…).
You can recreate 14 scenes of the Star Wars film within the Lego Death Star and the piece de resistance is the Superlaser attached to the front and will no doubt be hooked up to some of those flashing lights we like so much. But wait, there's more…The Lego Death Star pack comes with a Tie Advanced, 25 Star Wars characters included our favourite Hans Solo and what's-his-face, Luke 'under achiever' Skywalker and the lovely Leia amongst others. Oh and big bad Darth Vader is there for the ride too….
The Lego Death Star is available for pre-order from July 1st with shipment expected to start come September. Collector's item? GadgetHeat thinks so…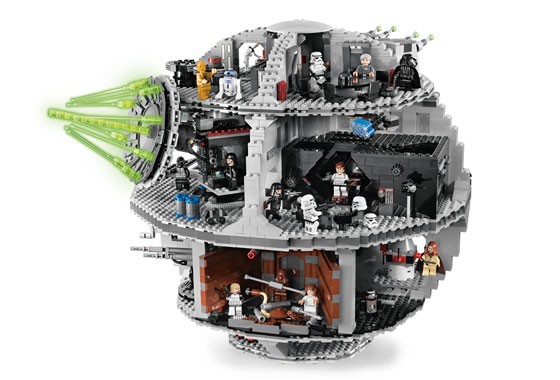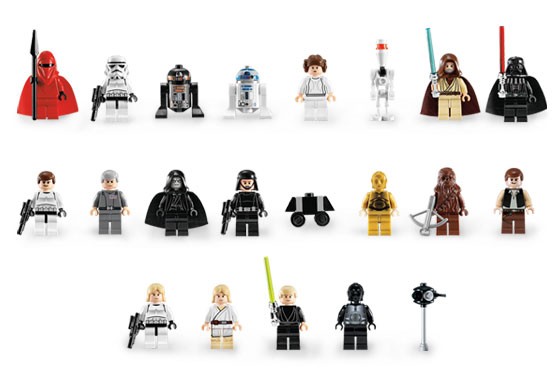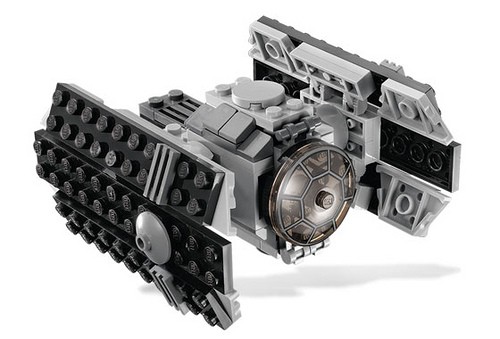 source