The innovators of today make efficiency a priority, and one area that is experiencing the explosion of technology solutions first-hand is business travel. The top travel apps are designed by those who have thoughtfully studied the jetsetter's journey, and build apps accordingly to increase productivity, efficiency, and even encourage fun.
Take a look at these six apps to remove the stress of business travel so you can keep up with business as usual.
Tripit
You head into your office and turn right around to fly out for an urgent meeting across the country. It's a last minute meeting, so your team isn't booked on the same flight. There are various confirmation numbers to manage, emails being sent and you really want to ensure you get your points for airline miles. Tripit is the app that merges your schedule into a single simple-to-access itinerary to make the stress of flying and managing accompanying communication a breeze.
Concur
Concur is the most popular app for tracking travel expenses and will make your life much easier. This app does it all – it will itemize the expenditures from your hotels, flights, rental cars and receipts. It's vital to know the ways to boost business productivity on holiday, and apps like Concur can help; it combines with your corporate credit card, sending reports to your finance team so they can easily sign-off.
BestParking
Everyone knows the panic that ensues when driving around aimlessly for a parking spot, horns honking and the time before your meeting drawing nearer and nearer. Apps account for 89 percent of mobile media time for a reason: you can save yourself cash and a headache by using BestParking app to help you find the least expensive and most convenient places to park near your destination.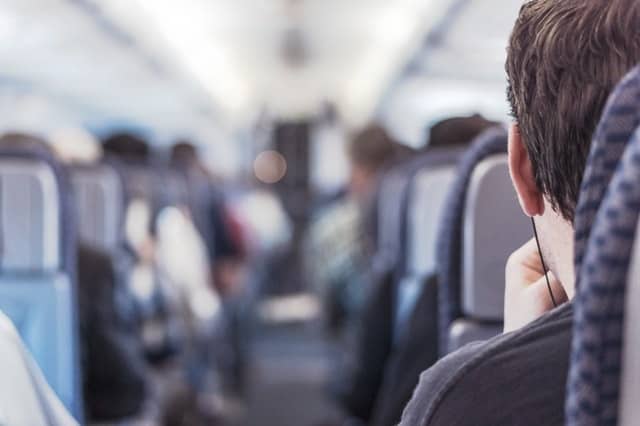 Foodspotting
After all of your hard work, it's time to play. You have to eat even though you're traveling for business! This restaurant finder app is different than the others; it lets you search by the food you're craving. Vegetarian Lasagna or Pad Thai sound great? Simply enter the dish that you want and the app will take you straight to it.
GateGuru
If you know the length of check-in and security lines and the distance from your gate to the baggage claim, you can gauge how much you need to rush upon arrival at the airport. GateGuru provides you with comprehensive maps of the airport and real-time details about various aspects of travel, such as unanticipated gate changes, so you can act accordingly.
Google Translate
Google translate is an amazing app that will help you read most anything you come across. All you need to do is take a picture of a book, sign or menu with text and Google Translate can accurately translate the world in English. When you're traveling to one of the luckiest countries in the world, you'll feel especially lucky with this app on hand.
When you're in a place you aren't familiar with and you need to get a lot of work done, the right travel apps can help make the busy time more productive and enjoyable. Many of these apps work a lot of different places, making them smart things to add to your mobile devices before you head out of town.